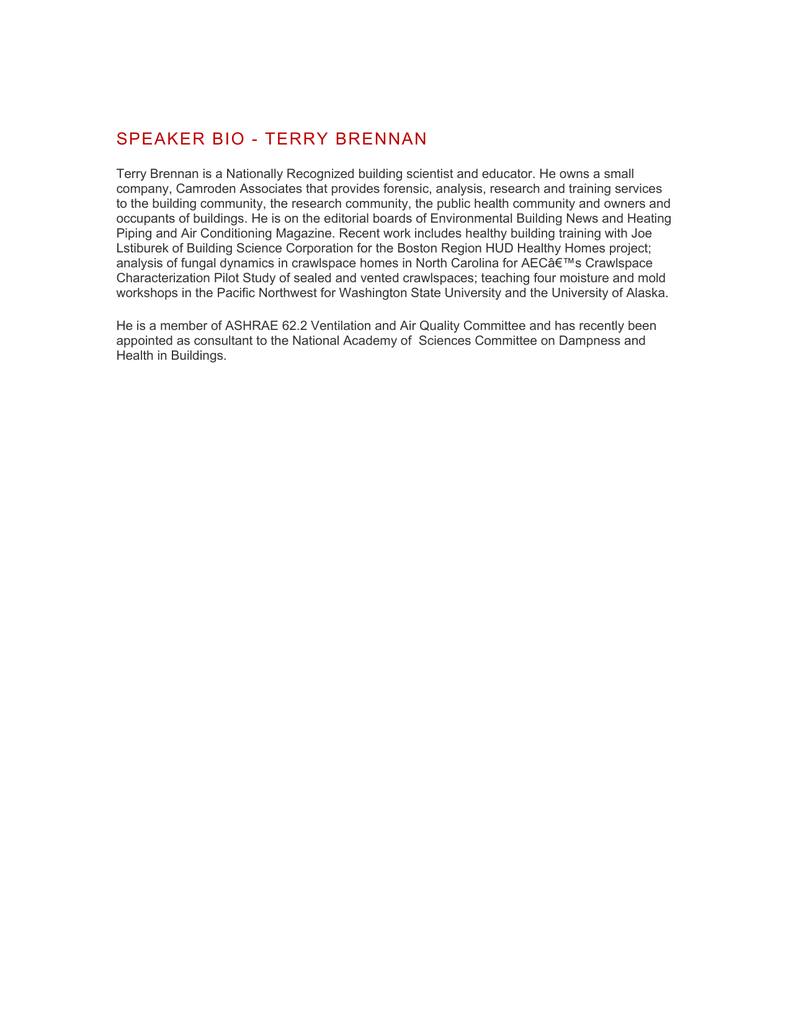 SPEAKER BIO - TERRY BRENNAN
Terry Brennan is a Nationally Recognized building scientist and educator. He owns a small
company, Camroden Associates that provides forensic, analysis, research and training services
to the building community, the research community, the public health community and owners and
occupants of buildings. He is on the editorial boards of Environmental Building News and Heating
Piping and Air Conditioning Magazine. Recent work includes healthy building training with Joe
Lstiburek of Building Science Corporation for the Boston Region HUD Healthy Homes project;
analysis of fungal dynamics in crawlspace homes in North Carolina for AEC's Crawlspace
Characterization Pilot Study of sealed and vented crawlspaces; teaching four moisture and mold
workshops in the Pacific Northwest for Washington State University and the University of Alaska.
He is a member of ASHRAE 62.2 Ventilation and Air Quality Committee and has recently been
appointed as consultant to the National Academy of Sciences Committee on Dampness and
Health in Buildings.