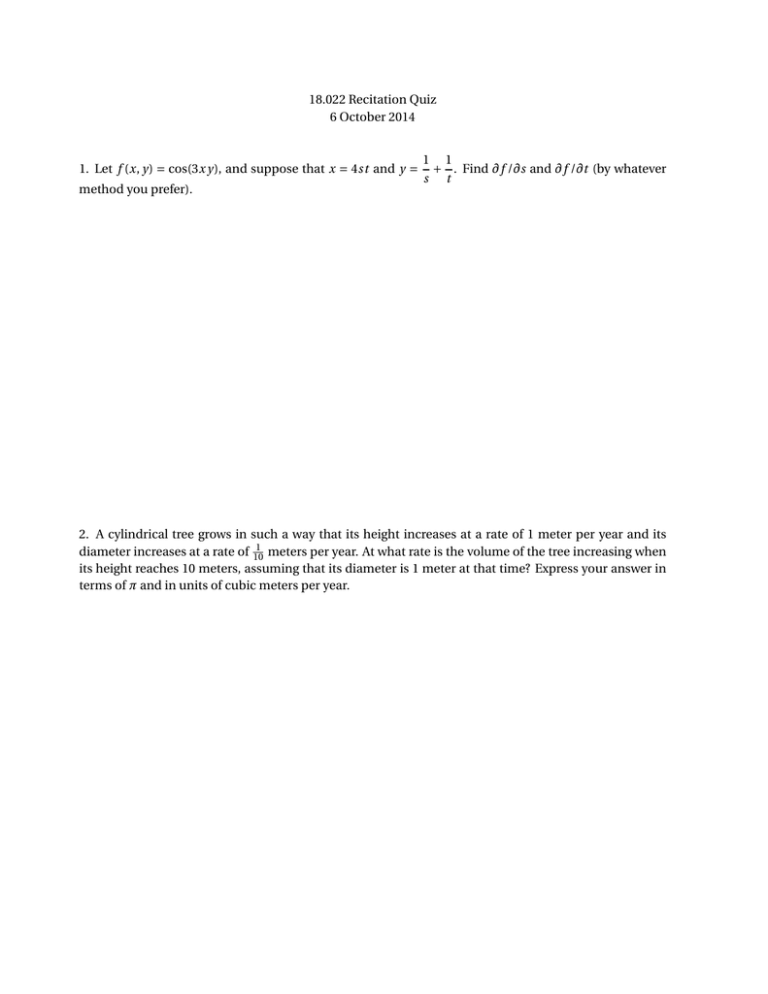 18.022 Recitation Quiz
6 October 2014
1. Let f (x, y) = cos(3x y), and suppose that x = 4st and y =
method you prefer).
1 1
+ . Find ∂ f /∂s and ∂ f /∂t (by whatever
s t
2. A cylindrical tree grows in such a way that its height increases at a rate of 1 meter per year and its
1
meters per year. At what rate is the volume of the tree increasing when
diameter increases at a rate of 10
its height reaches 10 meters, assuming that its diameter is 1 meter at that time? Express your answer in
terms of π and in units of cubic meters per year.