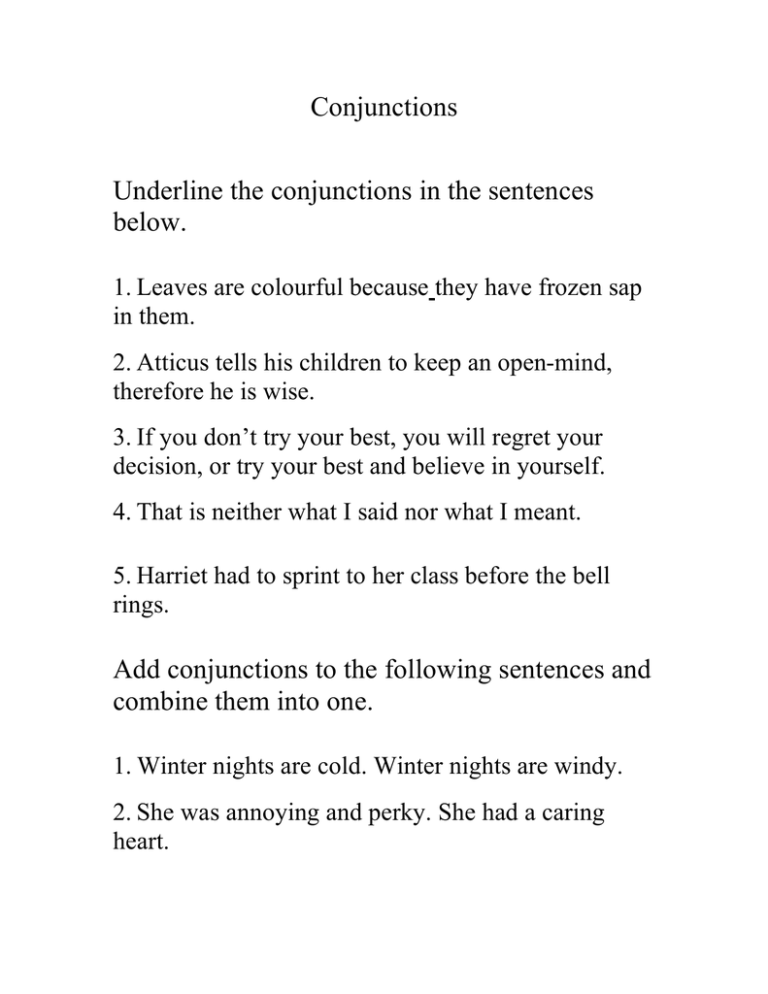 Conjunctions
Underline the conjunctions in the sentences
below.
1. Leaves are colourful because they have frozen sap
in them.
2. Atticus tells his children to keep an open-mind,
therefore he is wise.
3. If you don't try your best, you will regret your
decision, or try your best and believe in yourself.
4. That is neither what I said nor what I meant.
5. Harriet had to sprint to her class before the bell
rings.
Add conjunctions to the following sentences and
combine them into one.
1. Winter nights are cold. Winter nights are windy.
2. She was annoying and perky. She had a caring
heart.
3. Every day the mother bird is on the search for
worms. The worms are for her babies.
4. The babysitter has to wait until the little boy's
parents get home. The babysitter can leave.
5. Scout and Jem were childish in the beginning of
the story. Scout and Jem slowly start to reveal
maturity in the end.