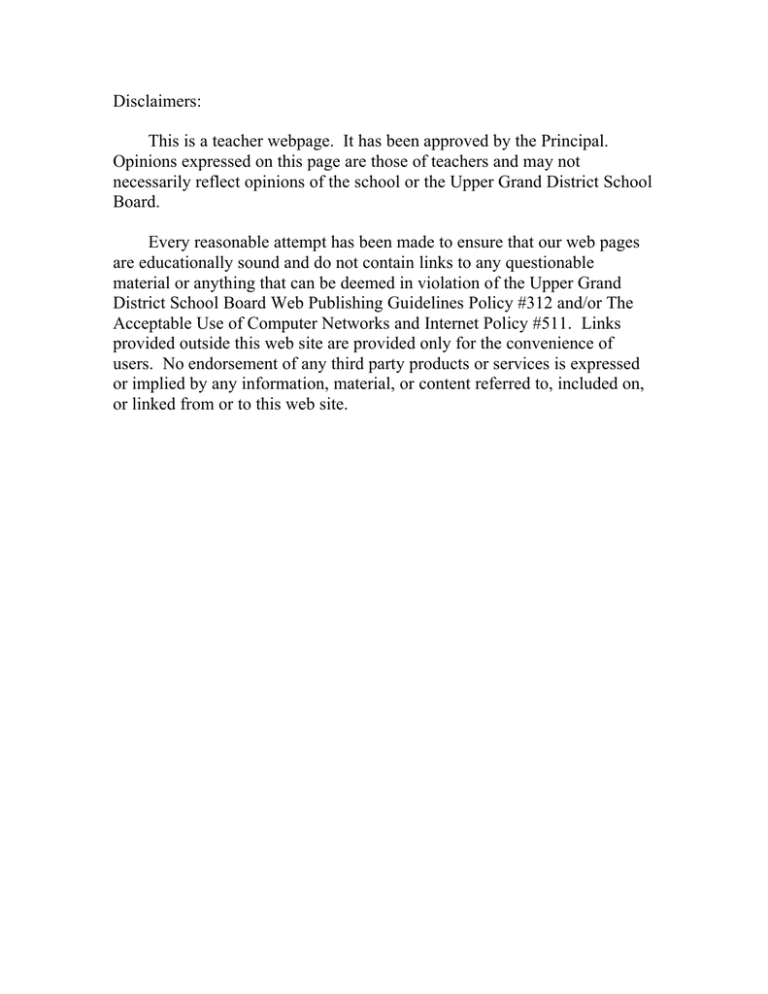 Disclaimers:
This is a teacher webpage. It has been approved by the Principal.
Opinions expressed on this page are those of teachers and may not
necessarily reflect opinions of the school or the Upper Grand District School
Board.
Every reasonable attempt has been made to ensure that our web pages
are educationally sound and do not contain links to any questionable
material or anything that can be deemed in violation of the Upper Grand
District School Board Web Publishing Guidelines Policy #312 and/or The
Acceptable Use of Computer Networks and Internet Policy #511. Links
provided outside this web site are provided only for the convenience of
users. No endorsement of any third party products or services is expressed
or implied by any information, material, or content referred to, included on,
or linked from or to this web site.