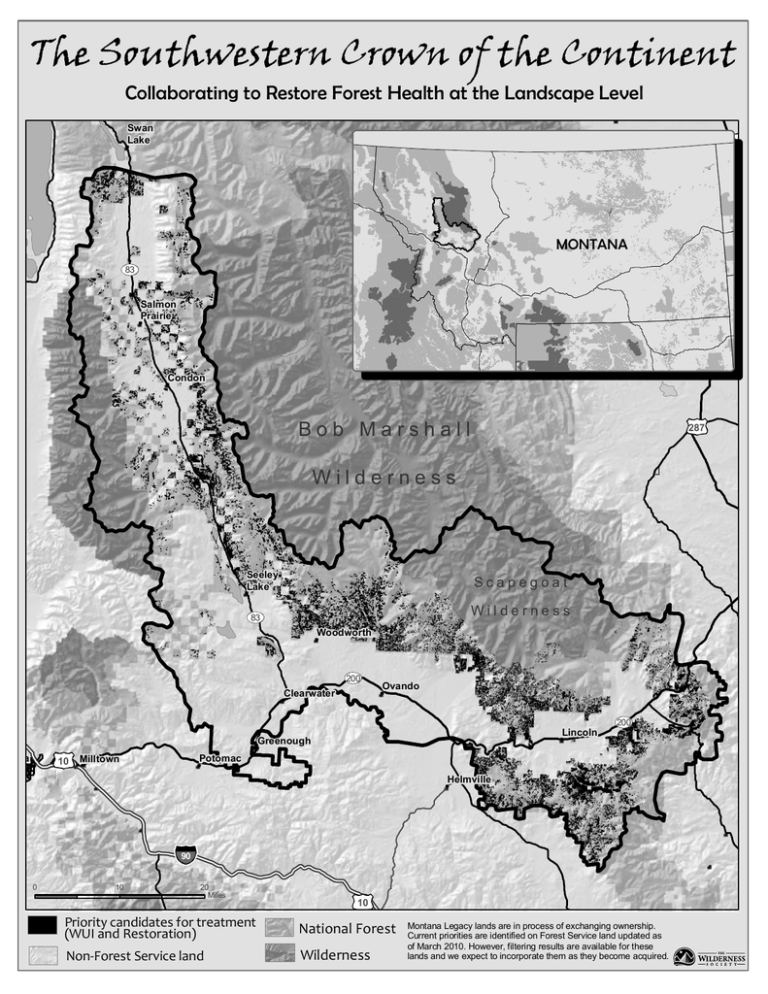 The Southwestern Crown of the Continent
Collaborating to Restore Forest Health at the Landscape Level
Swan
Lake
89
MONTANA
83
Salmon
Prairie
Condon
Bob Marshall
287
Wilderness
Seeley
Lake
Scapegoat
83
Woodworth
Clearwater
ssoula
10
Potomac
Milltown
Wilderness
200
Ovando
Lincoln
Greenough
200
Helmville
90
0
10
20
Miles
Priority candidates for treatment
(WUI and Restoration)
Non-Forest Service land
10
National Forest
Wilderness
Montana Legacy lands are in process of exchanging ownership.
Current priorities are identified on Forest Service land updated as
of March 2010. However, filtering results are available for these
lands and we expect to incorporate them as they become acquired.