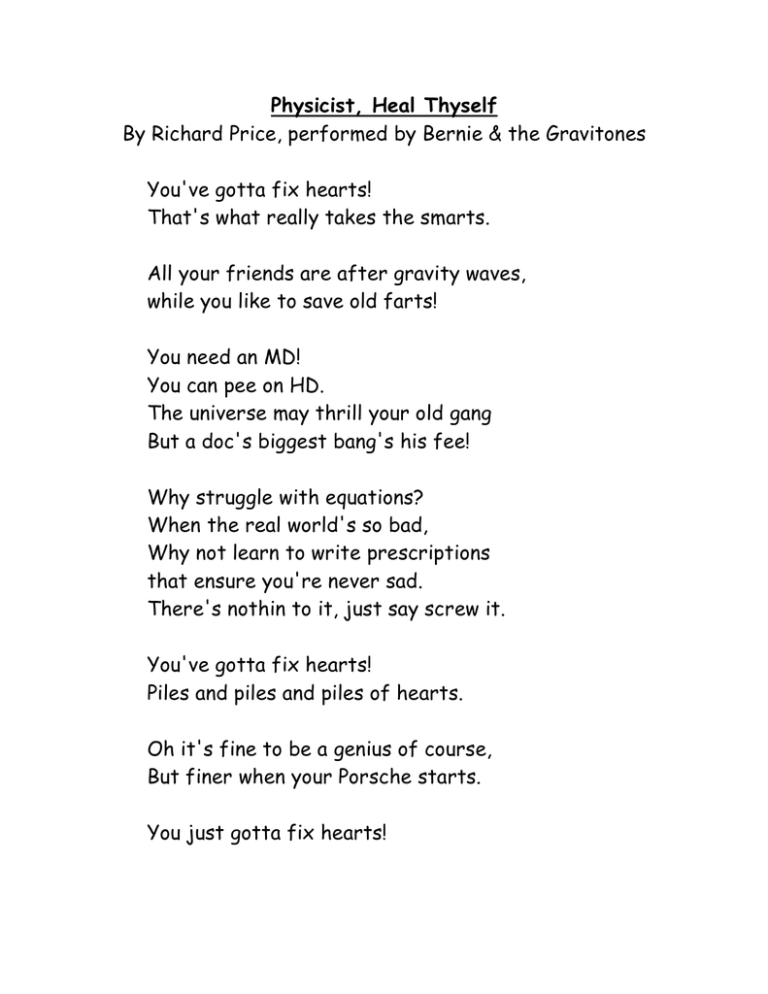 Physicist, Heal Thyself
By Richard Price, performed by Bernie & the Gravitones
You've gotta fix hearts!
That's what really takes the smarts.
All your friends are after gravity waves,
while you like to save old farts!
You need an MD!
You can pee on HD.
The universe may thrill your old gang
But a doc's biggest bang's his fee!
Why struggle with equations?
When the real world's so bad,
Why not learn to write prescriptions
that ensure you're never sad.
There's nothin to it, just say screw it.
You've gotta fix hearts!
Piles and piles and piles of hearts.
Oh it's fine to be a genius of course,
But finer when your Porsche starts.
You just gotta fix hearts!