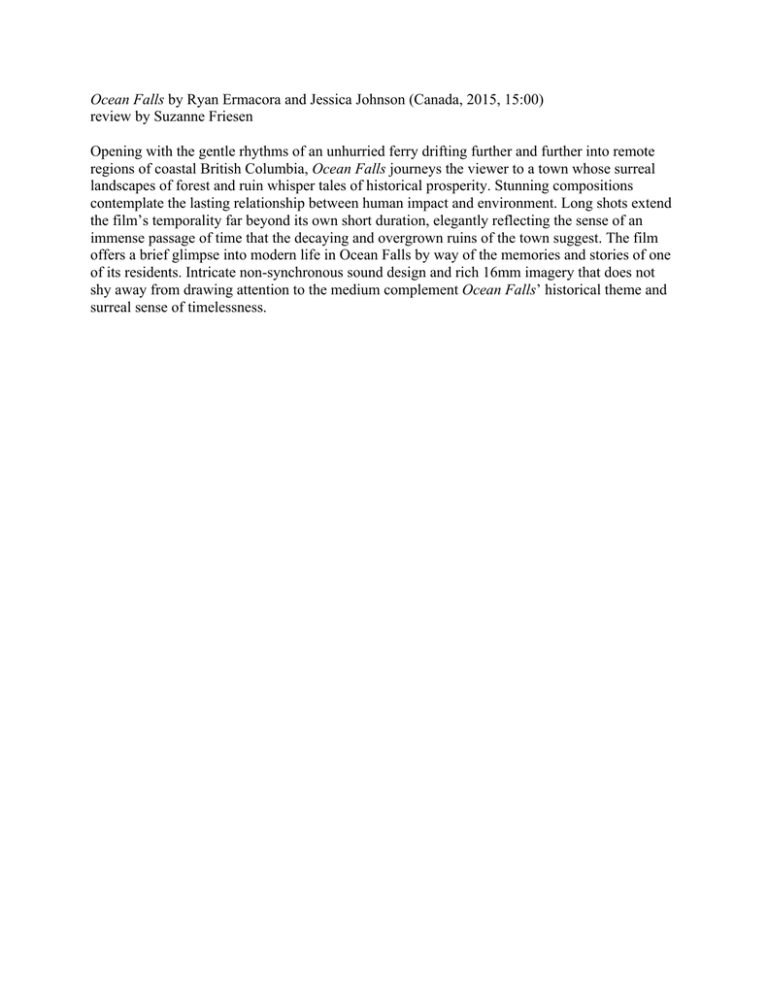 Ocean Falls by Ryan Ermacora and Jessica Johnson (Canada, 2015, 15:00)
review by Suzanne Friesen
Opening with the gentle rhythms of an unhurried ferry drifting further and further into remote
regions of coastal British Columbia, Ocean Falls journeys the viewer to a town whose surreal
landscapes of forest and ruin whisper tales of historical prosperity. Stunning compositions
contemplate the lasting relationship between human impact and environment. Long shots extend
the film's temporality far beyond its own short duration, elegantly reflecting the sense of an
immense passage of time that the decaying and overgrown ruins of the town suggest. The film
offers a brief glimpse into modern life in Ocean Falls by way of the memories and stories of one
of its residents. Intricate non-synchronous sound design and rich 16mm imagery that does not
shy away from drawing attention to the medium complement Ocean Falls' historical theme and
surreal sense of timelessness.