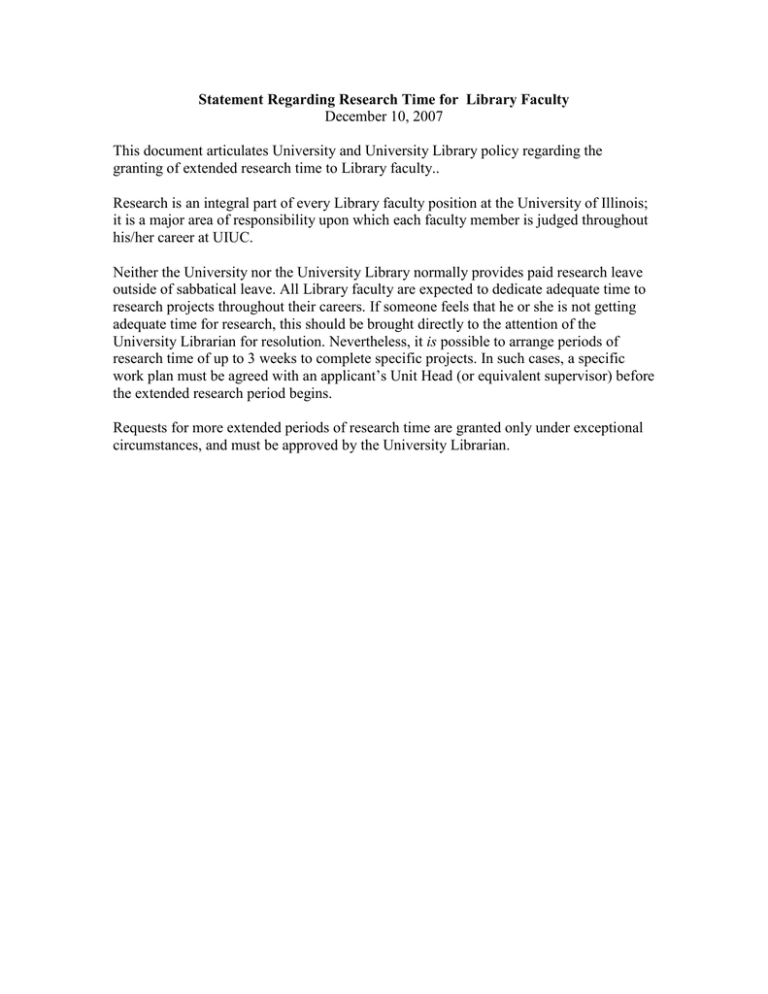 Statement Regarding Research Time for Library Faculty
December 10, 2007
This document articulates University and University Library policy regarding the
granting of extended research time to Library faculty..
Research is an integral part of every Library faculty position at the University of Illinois;
it is a major area of responsibility upon which each faculty member is judged throughout
his/her career at UIUC.
Neither the University nor the University Library normally provides paid research leave
outside of sabbatical leave. All Library faculty are expected to dedicate adequate time to
research projects throughout their careers. If someone feels that he or she is not getting
adequate time for research, this should be brought directly to the attention of the
University Librarian for resolution. Nevertheless, it is possible to arrange periods of
research time of up to 3 weeks to complete specific projects. In such cases, a specific
work plan must be agreed with an applicant's Unit Head (or equivalent supervisor) before
the extended research period begins.
Requests for more extended periods of research time are granted only under exceptional
circumstances, and must be approved by the University Librarian.