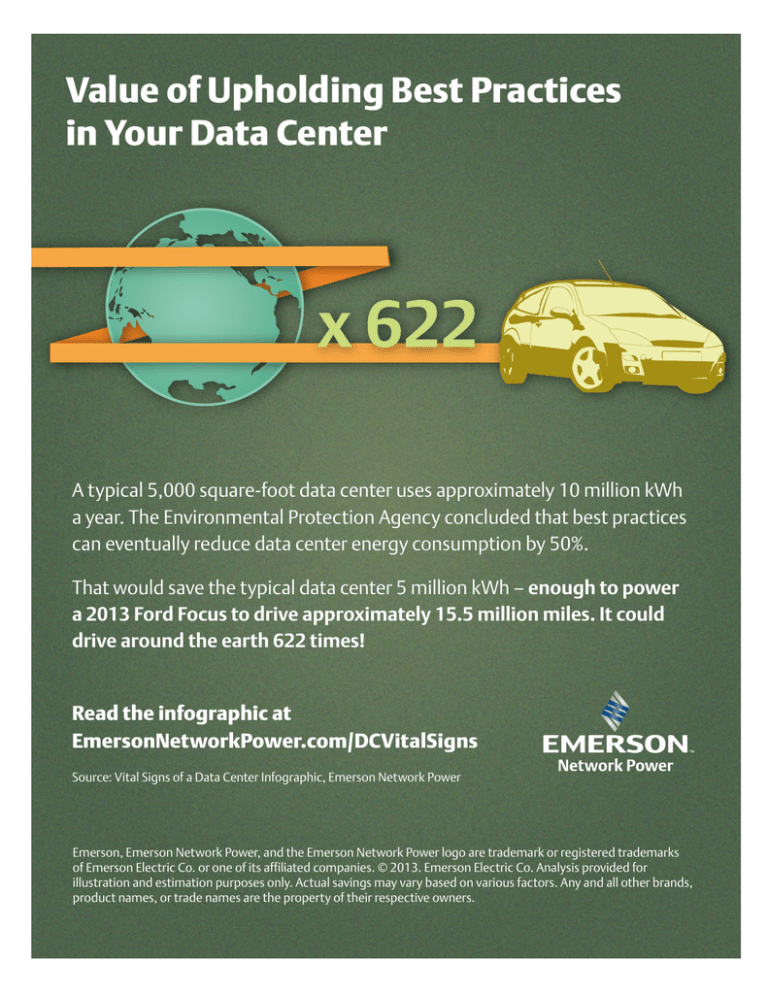 Value of Upholding Best Practices
in Your Data Center
A typical 5,000 square-foot data center uses approximately 10 million kWh
a year. The Environmental Protection Agency concluded that best practices
can eventually reduce data center energy consumption by 50%.
That would save the typical data center 5 million kWh – enough to power
a 2013 Ford Focus to drive approximately 15.5 million miles. It could
drive around the earth 622 times!
Read the infographic at
EmersonNetworkPower.com/DCVitalSigns
Source: Vital Signs of a Data Center Infographic, Emerson Network Power
Emerson, Emerson Network Power, and the Emerson Network Power logo are trademark or registered trademarks
of Emerson Electric Co. or one of its affiliated companies. © 2013. Emerson Electric Co. Analysis provided for
illustration and estimation purposes only. Actual savings may vary based on various factors. Any and all other brands,
product names, or trade names are the property of their respective owners.