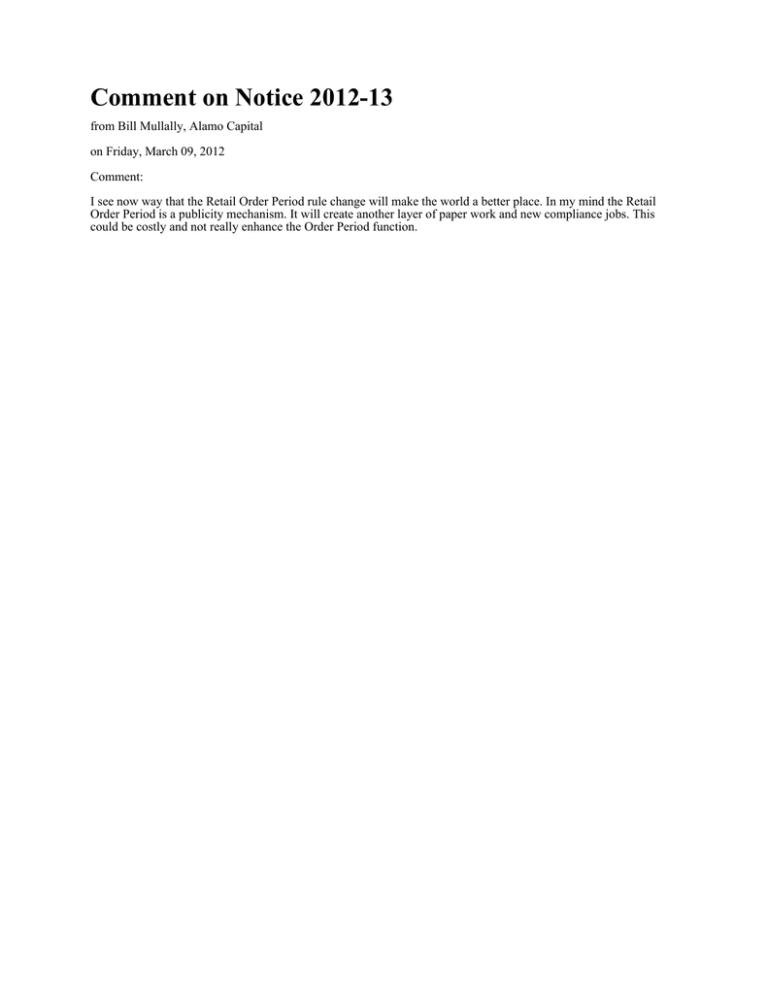 Comment on Notice 2012-13
from Bill Mullally, Alamo Capital
on Friday, March 09, 2012
Comment:
I see now way that the Retail Order Period rule change will make the world a better place. In my mind the Retail
Order Period is a publicity mechanism. It will create another layer of paper work and new compliance jobs. This
could be costly and not really enhance the Order Period function.