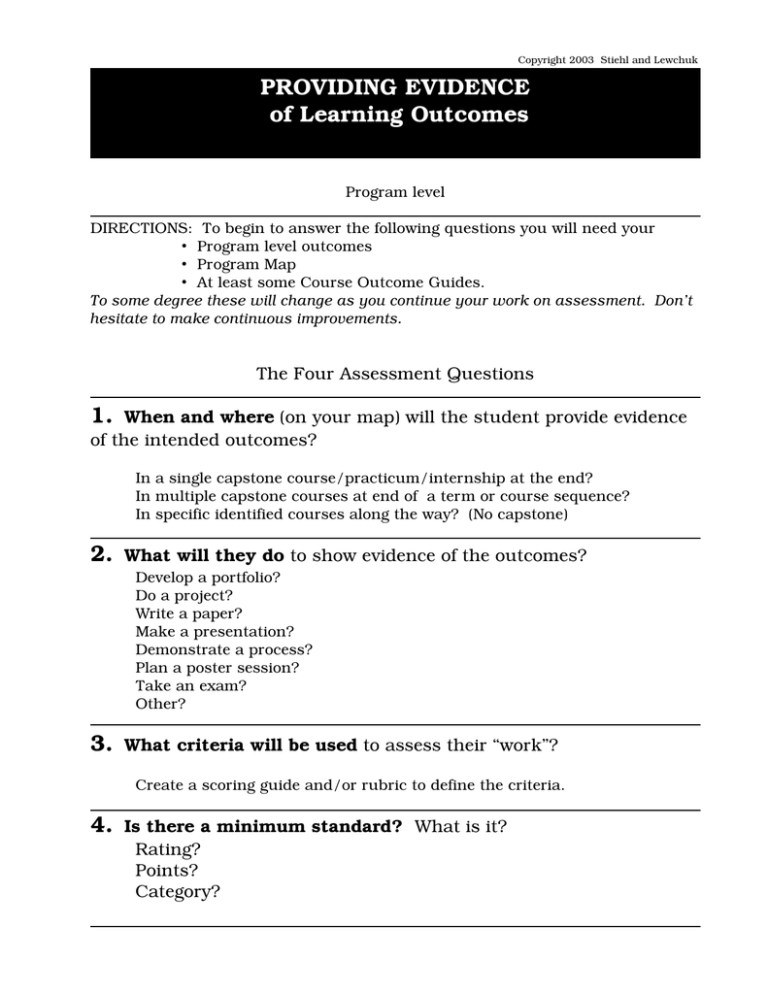 Copyright 2003 Stiehl and Lewchuk
PROVIDING EVIDENCE
of Learning Outcomes
Program level
DIRECTIONS: To begin to answer the following questions you will need your
• Program level outcomes
• Program Map
• At least some Course Outcome Guides.
To some degree these will change as you continue your work on assessment. Don't
hesitate to make continuous improvements.
The Four Assessment Questions
1.
When and where (on your map) will the student provide evidence
of the intended outcomes?
In a single capstone course/practicum/internship at the end?
In multiple capstone courses at end of a term or course sequence?
In specific identified courses along the way? (No capstone)
2.
What will they do to show evidence of the outcomes?
Develop a portfolio?
Do a project?
Write a paper?
Make a presentation?
Demonstrate a process?
Plan a poster session?
Take an exam?
Other?
3.
What criteria will be used to assess their "work"?
Create a scoring guide and/or rubric to define the criteria.
4.
Is there a minimum standard? What is it?
Rating?
Points?
Category?