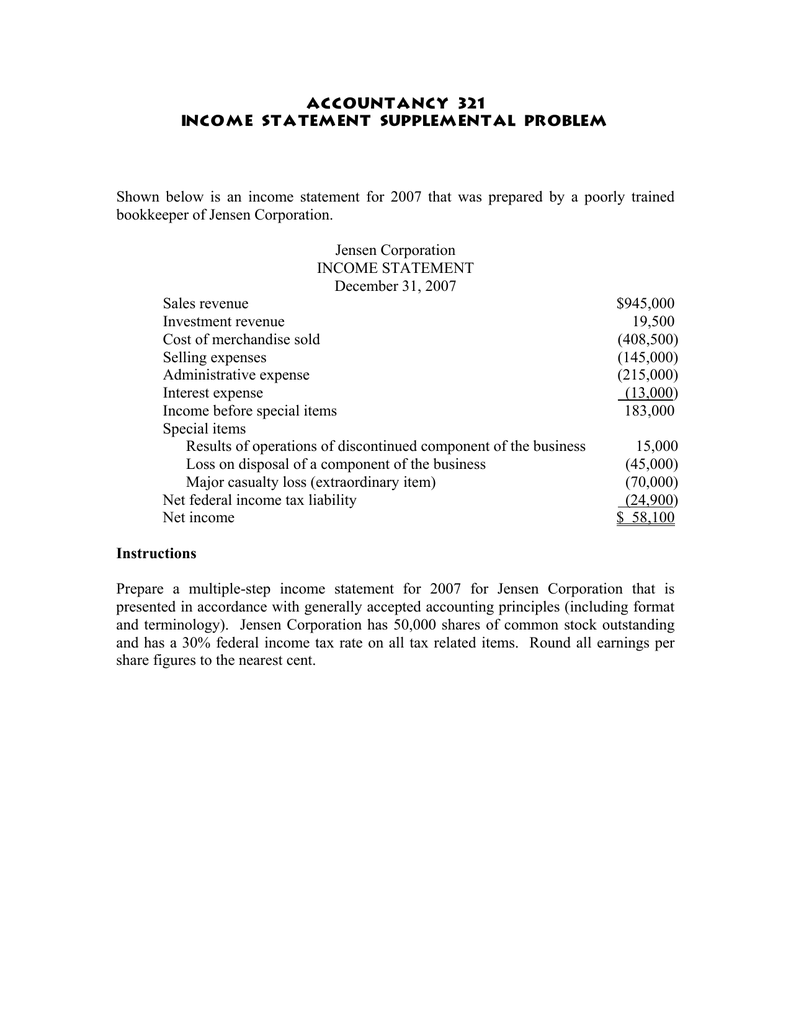 Accountancy 321
Income Statement Supplemental Problem
Shown below is an income statement for 2007 that was prepared by a poorly trained
bookkeeper of Jensen Corporation.
Jensen Corporation
INCOME STATEMENT
December 31, 2007
Sales revenue
Investment revenue
Cost of merchandise sold
Selling expenses
Administrative expense
Interest expense
Income before special items
Special items
Results of operations of discontinued component of the business
Loss on disposal of a component of the business
Major casualty loss (extraordinary item)
Net federal income tax liability
Net income
$945,000
19,500
(408,500)
(145,000)
(215,000)
(13,000)
183,000
15,000
(45,000)
(70,000)
(24,900)
$ 58,100
Instructions
Prepare a multiple-step income statement for 2007 for Jensen Corporation that is
presented in accordance with generally accepted accounting principles (including format
and terminology). Jensen Corporation has 50,000 shares of common stock outstanding
and has a 30% federal income tax rate on all tax related items. Round all earnings per
share figures to the nearest cent.