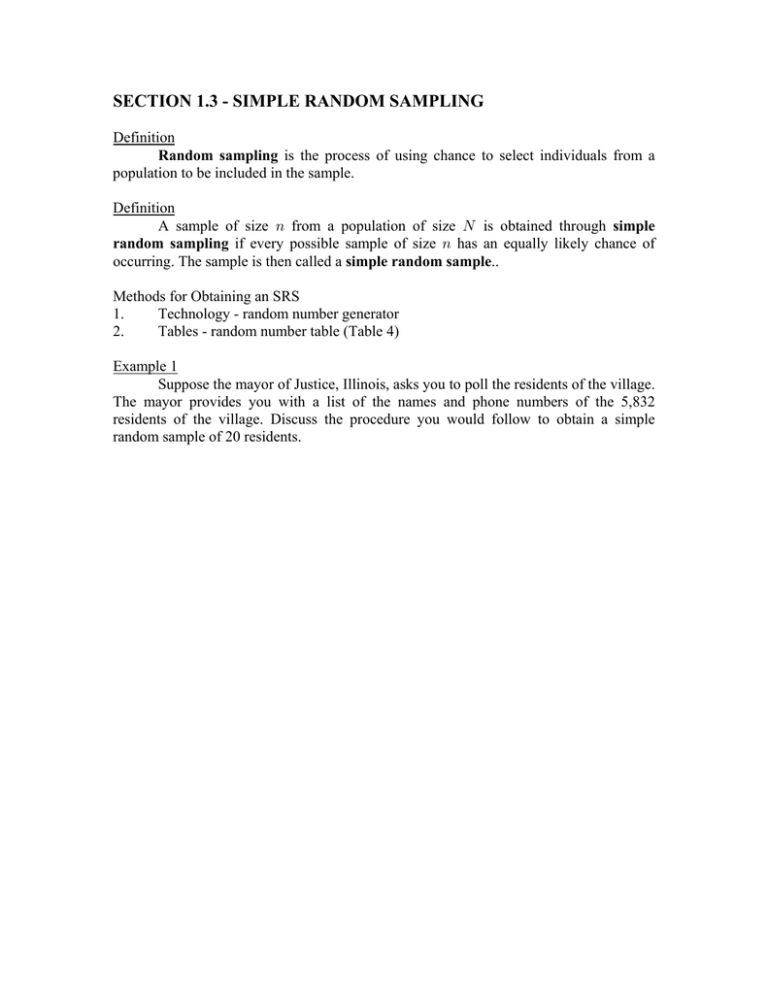 SECTION 1.3 - SIMPLE RANDOM SAMPLING
Definition
Random sampling is the process of using chance to select individuals from a
population to be included in the sample.
Definition
A sample of size 8 from a population of size R is obtained through simple
random sampling if every possible sample of size 8 has an equally likely chance of
occurring. The sample is then called a simple random sample..
Methods for Obtaining an SRS
1.
Technology - random number generator
2.
Tables - random number table (Table 4)
Example 1
Suppose the mayor of Justice, Illinois, asks you to poll the residents of the village.
The mayor provides you with a list of the names and phone numbers of the 5,832
residents of the village. Discuss the procedure you would follow to obtain a simple
random sample of 20 residents.