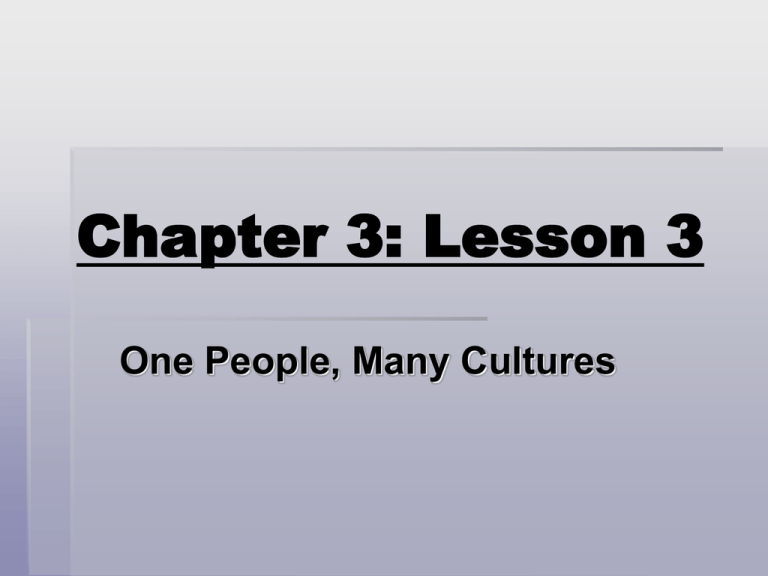 Chapter 3: Lesson 3
One People, Many Cultures
Immigrant
 A person who comes to live in a country from
another country.
The United States is a
Mosaic of people.
 The term "mosaic" suggests that the
population of the U.S. does not blend into
a single culture. The culture of each
group contributes to the overall culture.
 Immigrants came from all over the world:
Britain, Spain, Africa, and Asia.
 The Native Americas were already here
before these countries arrived.
discrimination
 Unfair treatment because of race or other
reasons.
literacy
 The ability to read and write.
pluralistic
 Describes a society where people share
common culture traits while also
maintaining many of the traditional ways
of their ancestors.
western
 The culture and customs of people
descended from Europeans.