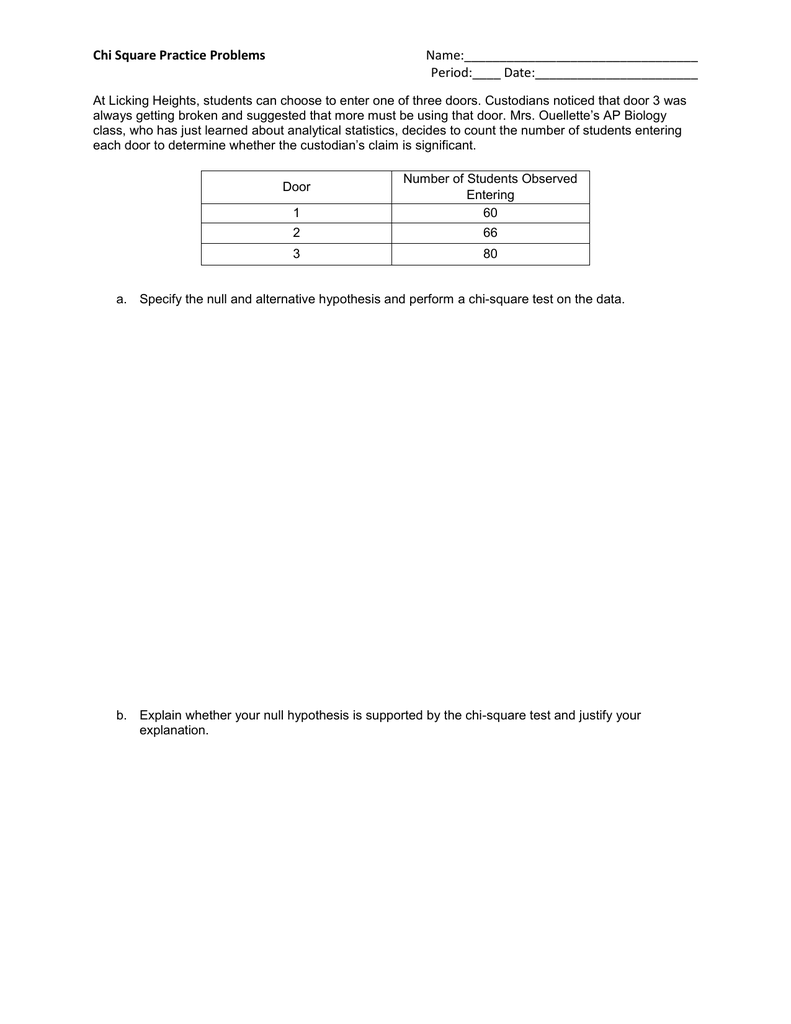 Chi Square Practice Problems
Name:_________________________________
Period:____ Date:_______________________
At Licking Heights, students can choose to enter one of three doors. Custodians noticed that door 3 was
always getting broken and suggested that more must be using that door. Mrs. Ouellette's AP Biology
class, who has just learned about analytical statistics, decides to count the number of students entering
each door to determine whether the custodian's claim is significant.
1
Number of Students Observed
Entering
60
2
66
3
80
Door
a. Specify the null and alternative hypothesis and perform a chi-square test on the data.
b. Explain whether your null hypothesis is supported by the chi-square test and justify your
explanation.