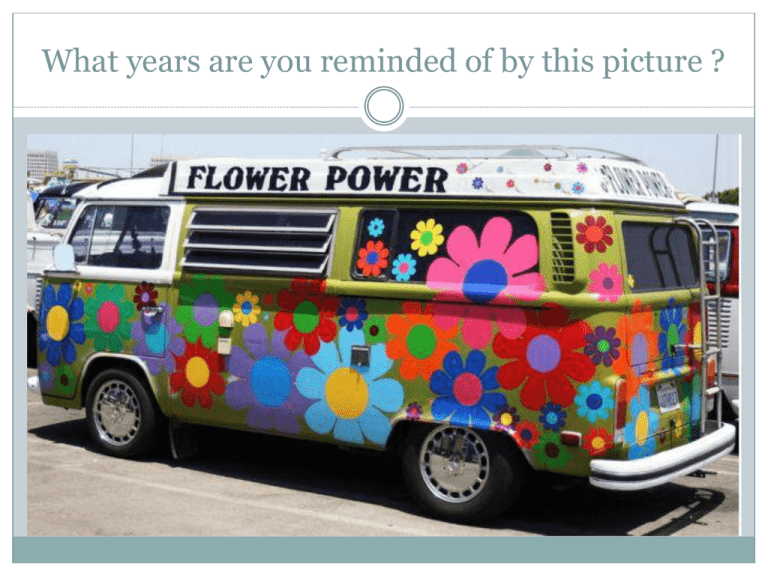 What years are you reminded of by this picture ?
First Oral Presentation
TEAMS OF TWO STUDENTS
PRESENTATIONS
SUBJECT : 20TH CENTURY
Present a decade from the 20th century
 The Turn of the Century (1900-1909)
 The 1910's
 The Roaring Twenties
 The Thirties
 The Forties
 The Fifties
 The Swinging Sixties
 The Seventies
 The Eighties
 The Nineties
NO PLAGIARISM !
What to look for :
 Major events
 Political movements, economy, war, famous leaders
 Science & Technology
 Cultural Background
Cars, music, sports, movies, fashion, arts, games,
toys, commercials…
 Other Interesting Facts
Prepare a PowerPoint document
 Select images/photos that will create an interest
 Divide the talking evenly between teammates
 Be mindful of your spelling
 Also :
Be original for your oral presentation. You can
dress up if you want !
Evaluation
 Time of presentation is five minutes.
 No more than one minute of music, clips, etc.
 Good content
 Quality of your slide show
 Eye contact, pace and language are also assessed.