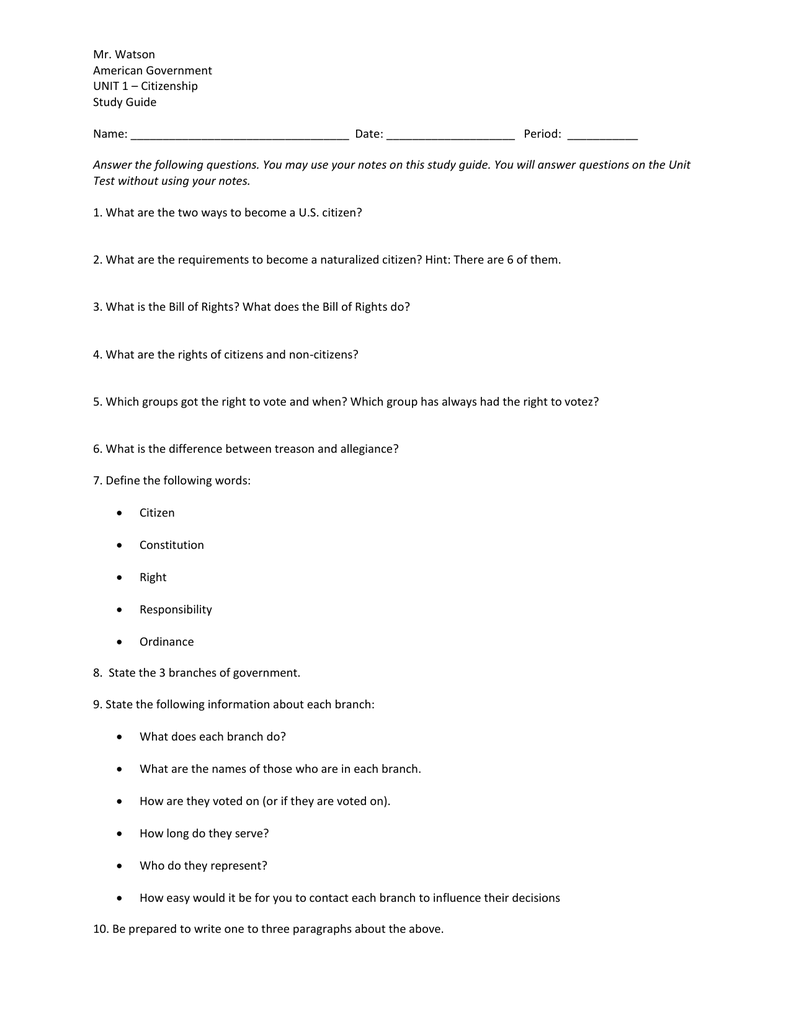 Mr. Watson
American Government
UNIT 1 – Citizenship
Study Guide
Name: __________________________________ Date: ____________________ Period: ___________
Answer the following questions. You may use your notes on this study guide. You will answer questions on the Unit
Test without using your notes.
1. What are the two ways to become a U.S. citizen?
2. What are the requirements to become a naturalized citizen? Hint: There are 6 of them.
3. What is the Bill of Rights? What does the Bill of Rights do?
4. What are the rights of citizens and non-citizens?
5. Which groups got the right to vote and when? Which group has always had the right to votez?
6. What is the difference between treason and allegiance?
7. Define the following words:

Citizen

Constitution

Right

Responsibility

Ordinance
8. State the 3 branches of government.
9. State the following information about each branch:

What does each branch do?

What are the names of those who are in each branch.

How are they voted on (or if they are voted on).

How long do they serve?

Who do they represent?

How easy would it be for you to contact each branch to influence their decisions
10. Be prepared to write one to three paragraphs about the above.