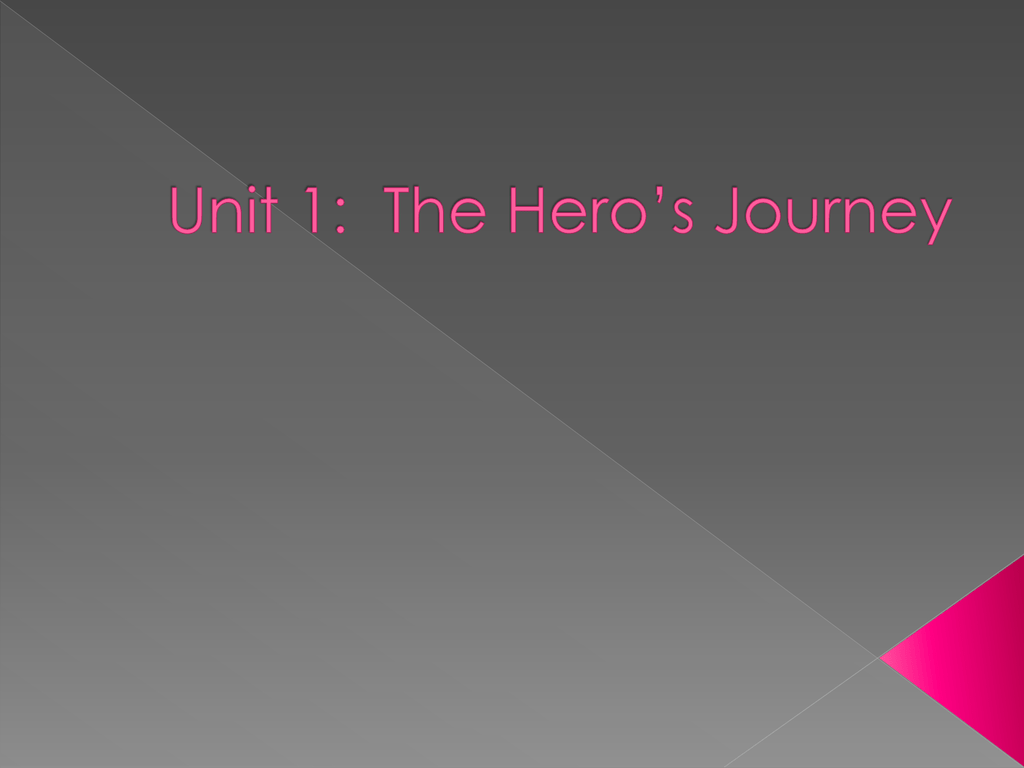 
In at least four sentences, tell me who
you consider to be a hero and why.
Volunteer pass out Venn
diagrams from last class
.

Objective: (The student will be able to):
Understand the historical context of The
Odyssey (ie. Greek Mythology) before we
begin reading.

Standard/Benchmark: CC910W7 – conduct
short research projects to answer a
question.

Essential Question: Who were the most
famous Greek mythological figures and
what are they best known for?

Page 8

Using your Venn diagram from last class,
answer the following question in three
sentences at the bottom. How are heroes
and celebrities alike and how are they
different?

Celebrities v. Heroes PPT.

http://www.60secondrecap.com/studyguide/homer-the-odyssey-context/
Partners are assigned a Greek god or
goddess.
2. Answer the research questions as if you
were playing the role of the
God/Goddess assigned.
3. Come up with 1 of your own interview
questions with answers.
4. Be prepared to perform your interview
to the class.
1.

















Poseidon
Hades
Ares
Athena
Hermes
Helios
Hera
Apollo
Aphrodite
Hestia
Hephaestus
Demeter
Artemis
Dionysis
Eros
Persephone
Hebe
http://www.greekmythology.com/,
 http://www.ancientgreece.co.uk/gods/
explore/exp_set.html,
 http://greekgodsandgoddesses.net/,
and
 http://greece.mrdonn.org/greekgods/

1
Needs
Work
Following
Directions
Quality of
Research
Creativity
Team Work
Presentation
2
3
4
5–
Awesome
● The word mythology means the
study of myths.
● The word mythology comes from
the Greek word mythos, meaning
story.
● Myths are stories with gods and
goddesses that often provide
supernatural explanations of how or why
things happen in nature because the
world had no explanation of how or why
things happened in nature.
(For example: lightning, formation of mountains)
1. To explain elements of nature
(Example: how oceans were formed)
2. To explain the origins of good and evil
(Example: why there is suffering in the world)
3. To teach valuable moral lessons about living
(Example: lessons about controlling anger, etc.)
4. To explain human behavior
(Example: understanding about love, jealousy, hate,
etc.)
5. To explain ancient history
(Example: beliefs of different cultures)
6. To express, as dreams do, the deepest fears and
hopes of the human race.
● Presence of gods, goddesses, or
supernatural creatures.
● Gods or goddesses dealing with humans or
each other, especially to give a warning or a
lesson.
● Supernatural events that provide an
explanation for human behavior or natural
phenomena.
● Setting: not always on earth (seems
imaginary)
● Plot: external and internal conflicts
● Theme: usually several lessons
within the story.
Legends are believed to be based on
historical events or real people.
The focus is more on
humans than on gods.
● Characters: people or gods in a story; gods
are powerful but have human faults.
○ *Myths: heroes are usually ½ human and
½ god; superhuman powers
○ *Legends: heroes are human with no
superpowers; gods often intervene and
either help or hinder.
● A long, narrative poem that tells about the
adventures of a hero that reflects the
ideals and values of a culture.
● Epics are based on legends; they are not
works of history but of the imagination.
● The Odyssey was composed sometime
between 800-600 B.C. by a Greek poet
named Homer.
● A larger than life figure, usually male, who
embodies the ideas of a nation or race.
● These heroes take part in long, dangerous
adventures and accomplish great deeds that
require strength and courage.
The epic hero goes on a journey:
○
○
○
○
○
usually in search of something.
to reach a goal.
to answer a question.
to keep a promise.
to solve a problem.
● Iliad and Odyssey
○ A. Composed in Greece around 800 B.C.
○ B. Were initially told orally and perhaps not
written down until several generations later.
● Homer -a blind poet credited with writing the Homeric
epics (Iliad and Odyssey)
● In The Odyssey, Odysseus is a hero that embodies
some of the qualities that were honored in the Greek
society, but he also naturally displays human faults.
● Poetic Meter of The OdysseyDactyllic/Heroic Hexameter

Who was the most interesting
god/goddess to you that we discussed?
Explain your answer.