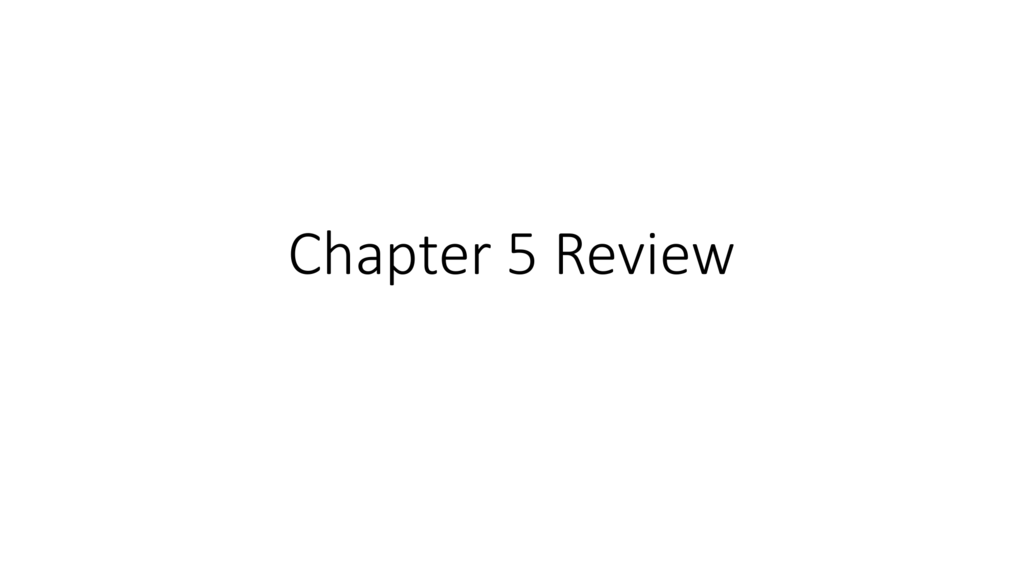 Chapter 5 Review
MC
• In a matrix organizational structure, (a) all employees with jobs
related to the same function will work together (b) specific tasks
often become more important to workers than the business's overall
success (c) work is structured around particular projects, products, or
customer groups (d) people work with others who have the same
skills.
•c
True or false
• The most important role of business is to provide employment for
people.
•F
MC
• All of the following types of businesses are producers EXCEPT (a)
extractors (b) manufacturers (c) retailers (d) farmers.
•c
True or false
• Most states require proprietorships to register a business name.
•F
MC
• A unique business organized by two or more other businesses to
operate for a limited time and for a specific project is a (a) franchise
(b) limited liability partnership (c) joint venture (d) limited liability
company.
•c
True or false
• A cooperative is a special type of corporation that allows all income to
be passed through to owners based on their investment and is taxed
on their individual tax returns.
•F
MC
• The obligation to complete specific work is called (a) accountability
(b) responsibility (c) span of control (d) authority.
•b
True or false
• Unity of command is the number of employees who are assigned to a
particular work task and manager.
•F
MC
• Baby boomers have dominated the U.S. labor market since they
began working in the (a) 1950s (b) 1960s (c) 1970s (d) 1980s.
•b
True or false
• All businesses buy goods and services
•T
MC
• Over the next ten years, the number of temporary workers in the U.S.
is expected to (a) decrease by half (b) stay the same (c) increase
about 10 percent (d) nearly double.
•d
True or false
• There is no difference between policies and procedures.
•F
MC
• What percentage of U.S. businesses have no employees other than
the owner? (a) almost 80 percent (b) almost 20 percent (c) about 5
percent (d) less than 1 percent.
•a
True or false
• Service jobs are the lowest paying jobs in the U.S. economy.
•F
MC
• The easiest form of business to start is the (a) S-corporation (b)
proprietorship (c) partnership (d) nonprofit corporation.
•b
True or false
• A corporation's owners have access to profits only if the board of
directors approves it.
•T
MC
• A partnership (a) is the most common form of business ownership in
the U.S. (b) limits the liability of the owners to the amount of money
invested (c) is funded through the sale of stock (d) requires at least
two owners.
•d
True or false
• A goal is a precise statement of results the business expects to
achieve.
•T
MC
• The direction for a business comes from its (a) mission statement (b)
code of ethics (c) corporate bylaws (d) policy manual.
•a
True or false
• The percentage of white workers in the U.S. labor force is expected to
rise greatly over the next 5 to 10 years
•F
Matching
• producer
• partnership
• proprietorship
• intermediary
• franchise
• procedures
• board of directors
• service business
• policies
• corporate bylaws
Fill in the Blank
• A temporary or ___worker is one who has no explicit or implicit contract for
long-term employment
• The six basic business activities are generating ideas, ___ ___, employing and
training personnel, ___goods and services, ___goods and services, and
maintaining business records.
• The ___ ___ ___is a written legal document that defines ownership and
operating procedures and conditions for a corporation.
• A(n) ___ ___partnership identifies some investors who cannot lose more than
the amount of their investment, but they are not allowed to participate in the
daily management of the business.
• A(n) ___ ___is a diagram that shows the structure of a business, classifications
of work and jobs, and the relationships among those classifications.