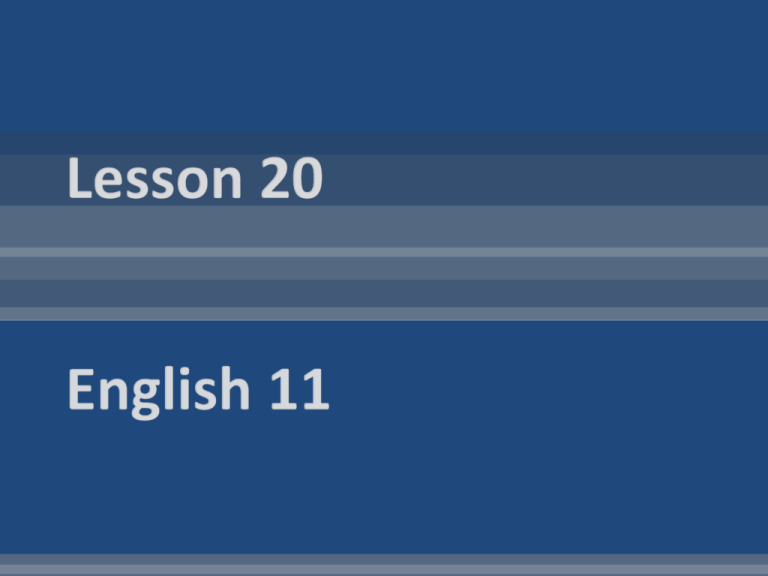 1. Modifier Quiz
2. Timed Writing #1 Reflection
Students will reflect on their on-demand writing
and make notes for future assignments.
3. Romanticism/Transcendentalism
Introduction
Students will identify the big ideas of
Romanticism and Transcendentalism, using
pictures as a basis for discussion.
Write an essay in which you
discuss a time when discontent
led to action. Support your
position with reasoning and
examples taken from your
readings, studies, experiences,
or observations.
Pick one.
Don't write about 3-4 different
topics.
Go in depth.
Be specific.
Highlight your thesis.
Where should it be?
Last sentence of 1st paragraph
What is an exception to this rule?
Controversial subject? Thesis may be
saved for later.
Prompt asked if discontent led to action
Is my thesis obvious?
Or, do I hint at the topic without really
identifying it?
Are those words anywhere in my thesis?
If not, remember this for next time!
T
H
E
S
I
S
Throughout the course of history, human
nature has been motivated to accomplish great
things. Progress and achievement have become
the staple of a civilized world and that which
we use to distinguish our value as a society.
The motivation for man's string of
achievements has been varied throughout time,
but nothing has been a greater motivator of
action than discontent. It was discontent
which prompted reformers such as Jane
Adams, Dorthea Dix, and Elizabeth Cady
Stanton to push their ideas into society to take
a stand for what was right.
Highlight and label them.
Do they all support your thesis statement?
Do they match up with your planning
points?
Look at your planning points ("B"). Is there
a direct correlation between what you
planned to write about and what you
actually wrote about?
What in the world do these words mean?
Concession
Acknowledge other side
Refutation
Arguing against it/explaining why it is wrong
 Why do I need these things in my paper?
creates credibility and appeals to reason
Claim
Evidence
Appeals to
LOGIC
Concession

Claim: A girl simply must have a hair straightener!

Evidence: Models in magazines all have straight
hair; the girls at school have straight hair; girls
who want to be in style must have straight hair.

Counterargument: Taylor Swift is pretty cool, and
she has curly hair.

Refutation: It took my class 2 minutes to think of
someone cool with curly hair, and all we came up
with was Taylor Swift.

Conclusion: Girls today need to have a hair
straightener!
Refutation
Conclusion
 At the bottom of your timed writing response, answer
the following question:
WHAT DO YOU NEED TO
TAKE INTO CONSIDERATION
THE NEXT TIME YOU ARE
ASKED TO WRITE ON
DEMAND?
 Right to Protest
 People have the right to stand up for what they believe.
 Price of Progress
 Progress is necessary but does come at a cost.
 Inspiration from Nature
 People looked to nature for inspiration.
 Evil Nature
 Not everyone in the 1800s were so optimistic. Some found
that humans had a dark side.
Imagination
and
Emotion
Individual over Society
over Reason
6. You believe that Nature-with-a-capital-'N' demands the most serious reverence.
5. You believe that everything in Nature strives to realize its inner potential—from
the smallest weed to the tallest mountain.
4. You believe that intuition is more important than logic.
3.You believe that ALL knowledge comes from inside—one does not need the past,
the family, or society to act as guides to behavior—and that each of us knows
how to behave if only we TRUST our inner light.
2. You believe strongly in a philosophy of individualism and self-reliance.
**AND. The NUMBER 1 sign that you may be a Transcendentalist. . . .
1. You insist that we should follow our instincts WHEREVER they may lead NO
MATTER what rules or convention might demand; TO BE FULLY HUMAN is to
do whatever one wants (and believes in fully) to do, whatever the cost.