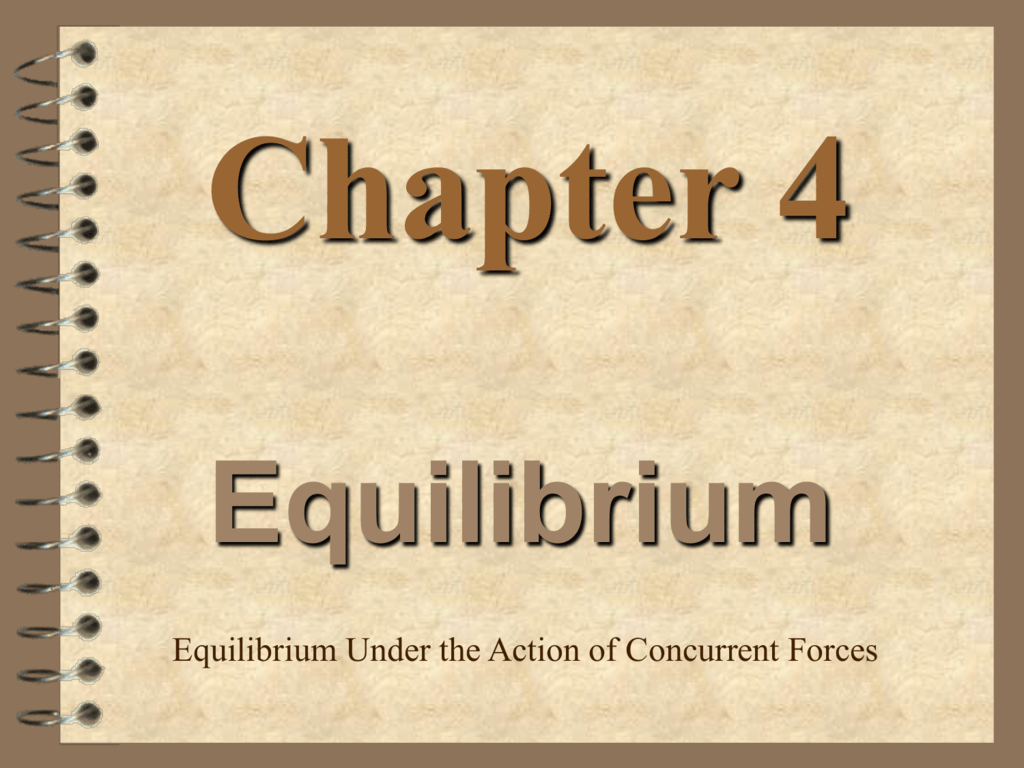 Chapter 4
Equilibrium
Equilibrium Under the Action of Concurrent Forces
 Concurrent forces are forces whose line of
action all pass through a common point.
Common Point
 For Non-Concurrent Forces you get a rotation.
Equilibrium means that...
 …there is no rotation.
 …there is no acceleration.
 …there is no net force acting on the object.
 Fx   Fy   Fz  0
Forces
 Gravitational Force (or Weight)
• W = mg
 Tension
•T
 Friction Force
• f = msFN
Forces
 Normal Force
•N
 Applied Force
•F
Problem Solution Method
 Isolate the object for discussion.
 Show the force acting on the isolated object
in a diagram (the free body diagram).
 Find the rectangular components of each
force.
 Write the first condition for equilibrium in
equation form.
 Solve for the require quantities.
On to problems...