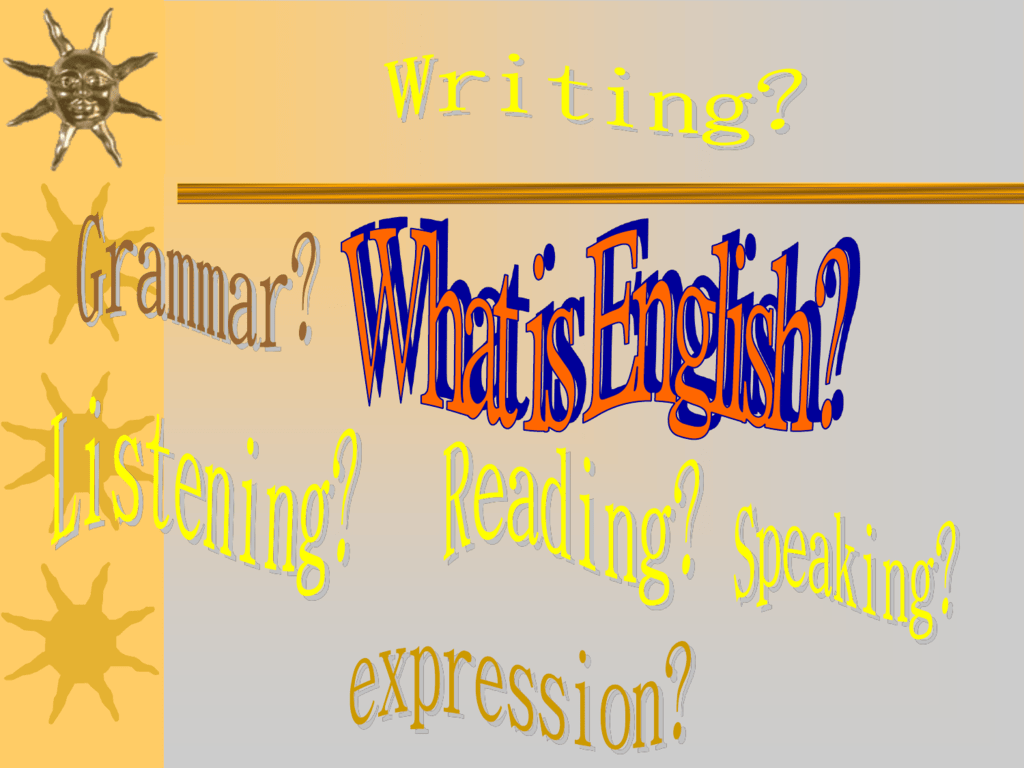 1.
understanding texts (Comprehension) & tasks
(role-playing), speaker/writer's attitude, stance, message &
purpose.
2.
locating & extracting information (from given text
or from speech)
3.
making notes from long text to transcribing notes
into full essay
4.
organizing (grouping points into meaningful and
coherent paragraphs, both expressed in writing or verbal
presentations)
5.
writing summary, paraphrasing, language style
(formality & style)
6.
interpreting non-verbal texts, figures, data etc.
Pollution (Air/Land/Noise/Water/Indoor) Protection/Conservation
Deforestation Recycling Paper (Bring You Own Bag) Equality of Sexes/
Sexual Discrimination/Male Female Chauvinism Racial Discrimination
Marriage/ Cohabitation/ Celibacy/Divorce Homosexuality/AIDS Drug
Abuse Smoking/Alcoholic Immigration/ Brain Drain Emigration/Labor
Importation Refugees/Repatriation Scheme Overpopulation/Birth
Control/Family Planning Class Distinction Suicide Mercy
Killing/Euthanasia Hospices Blood/Organ Donation Charities/Voluntary
Work/Social Services Homeless/Rooftop Residents/Squatters
Elderly/Handicapped Child Abuse Crimes/Juvenile Delinquency Tourism
Traffic/Transport Housing/Home Ownership Scheme/ Sandwich Class
Subsidy Advertisement
Media(TV/Drama/Movie/Radio/Publication/Comics/Magazine)
Terrorism/Hijack/Grenades Capital Punishment/Death Penalty/Life
Imprisonment/Correctional Services Corruption Food/Diet/Obesity Stress
Entertainment Video Games Animal Rights Examination System Coeducation/Single-sex Edn Tertiary Edn Compulsory Edn Medium of
Instruction School Discipline/Rules& Regulation
1.
Informal letters
2.
Formal Letters: Complaint letter, inquiry letter,
application letter, letter of invitation, reply for complaints,
reply for inquiry
3.
Speech
4.
Persuasive/Argumentative Essays
5.
Report/Statements
6.
Memo, Agenda, Minutes, guidelines, instruction,
notices
7.
Pamphlet/ Brochure
8.
questionnaire
9.
Newspaper articles(Headlines, lead), editorials,
letters to editor, advertisements, magazine articles
Reading more books will help…
 Methods for improving reading skills


·















·
·
·
·
·
·
·
·
·
·
·
·
·
·
·
Check whether a book is easy or not by reading 3 or 4 pages at random.
Set a time for ourselves to read everyday.
Keep an interesting book in our pockets.
Check reading speed at times.
Check understanding by asking yourself few questions about what you have been reading.
Don't take in each word separately.
Skim through the passage quickly first in order to get the general idea.
Titles, paragraph headings and emphatic words can help.
Don't vocalize.
Try to read more than one word at a time.
Try something interesting and fairly easy.
Try lightning speed exercise
Don't use dictionary.
Try to guess the meaning from the context.
Pay attention to the topic sentences which tell you the main idea.
Note the paragraph outline of the passage, the opening and closing paragraph.