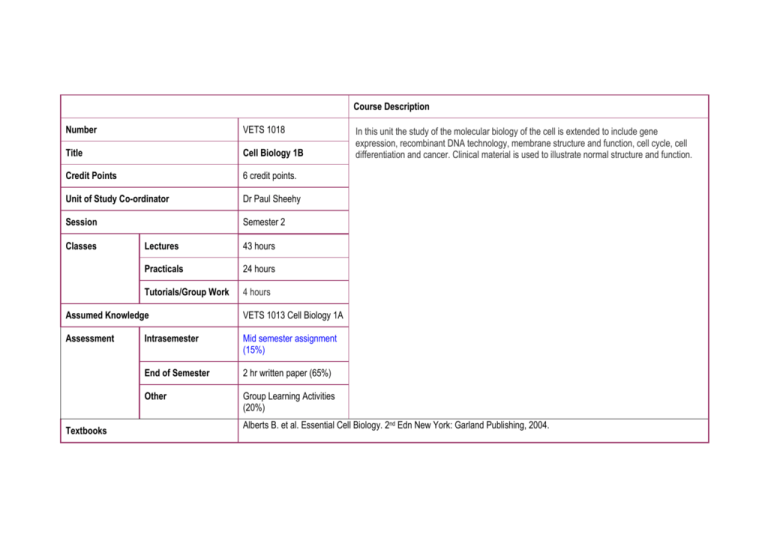 Course Description
Number
VETS 1018
Title
Cell Biology 1B
Credit Points
6 credit points.
Unit of Study Co-ordinator
Dr Paul Sheehy
Session
Semester 2
Classes
Lectures
43 hours
Practicals
24 hours
Tutorials/Group Work
4 hours
Assumed Knowledge
VETS 1013 Cell Biology 1A
Assessment
Intrasemester
Mid semester assignment
(15%)
End of Semester
2 hr written paper (65%)
Other
Group Learning Activities
(20%)
Textbooks
In this unit the study of the molecular biology of the cell is extended to include gene
expression, recombinant DNA technology, membrane structure and function, cell cycle, cell
differentiation and cancer. Clinical material is used to illustrate normal structure and function.
Alberts B. et al. Essential Cell Biology. 2nd Edn New York: Garland Publishing, 2004.