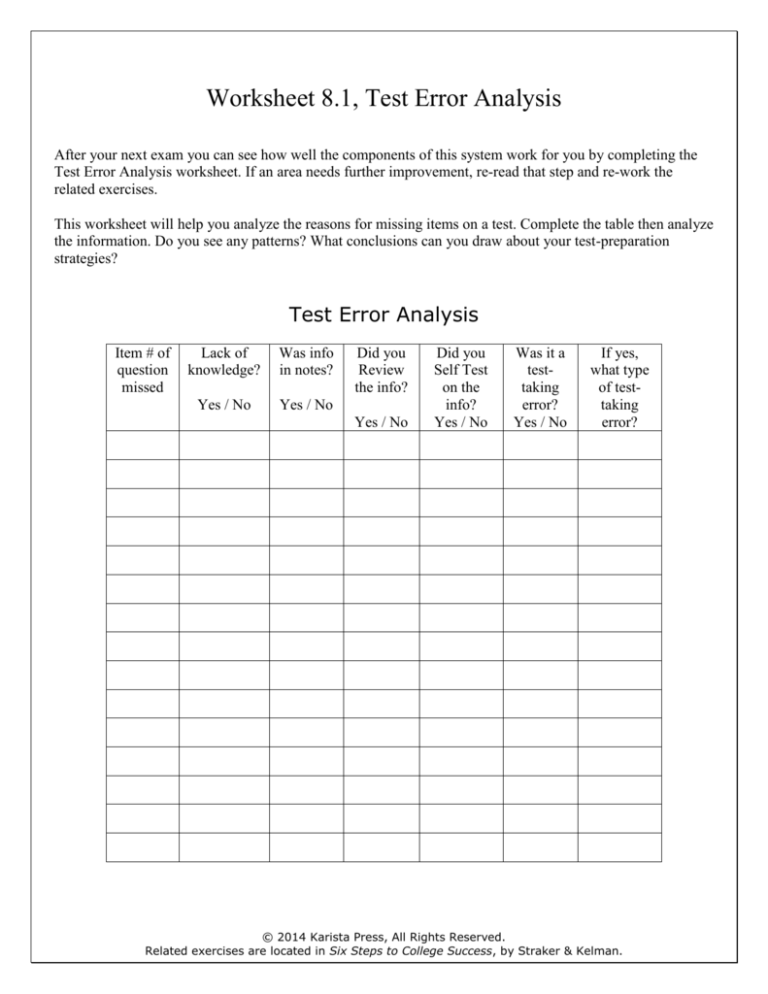 Worksheet 8.1, Test Error Analysis
After your next exam you can see how well the components of this system work for you by completing the
Test Error Analysis worksheet. If an area needs further improvement, re-read that step and re-work the
related exercises.
This worksheet will help you analyze the reasons for missing items on a test. Complete the table then analyze
the information. Do you see any patterns? What conclusions can you draw about your test-preparation
strategies?
Test Error Analysis
Item # of
question
missed
Lack of
knowledge?
Was info
in notes?
Yes / No
Yes / No
Did you
Review
the info?
Yes / No
Did you
Self Test
on the
info?
Yes / No
Was it a
testtaking
error?
Yes / No
If yes,
what type
of testtaking
error?
© 2014 Karista Press, All Rights Reserved.
Related exercises are located in Six Steps to College Success, by Straker & Kelman.