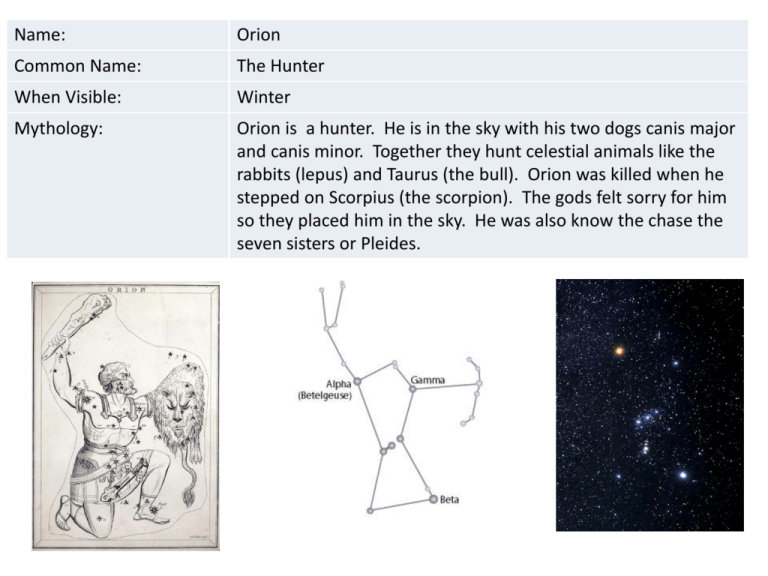 Name:
Orion
Common Name:
The Hunter
When Visible:
Winter
Mythology:
Orion is a hunter. He is in the sky with his two dogs canis major
and canis minor. Together they hunt celestial animals like the
rabbits (lepus) and Taurus (the bull). Orion was killed when he
stepped on Scorpius (the scorpion). The gods felt sorry for him
so they placed him in the sky. He was also know the chase the
seven sisters or Pleides.