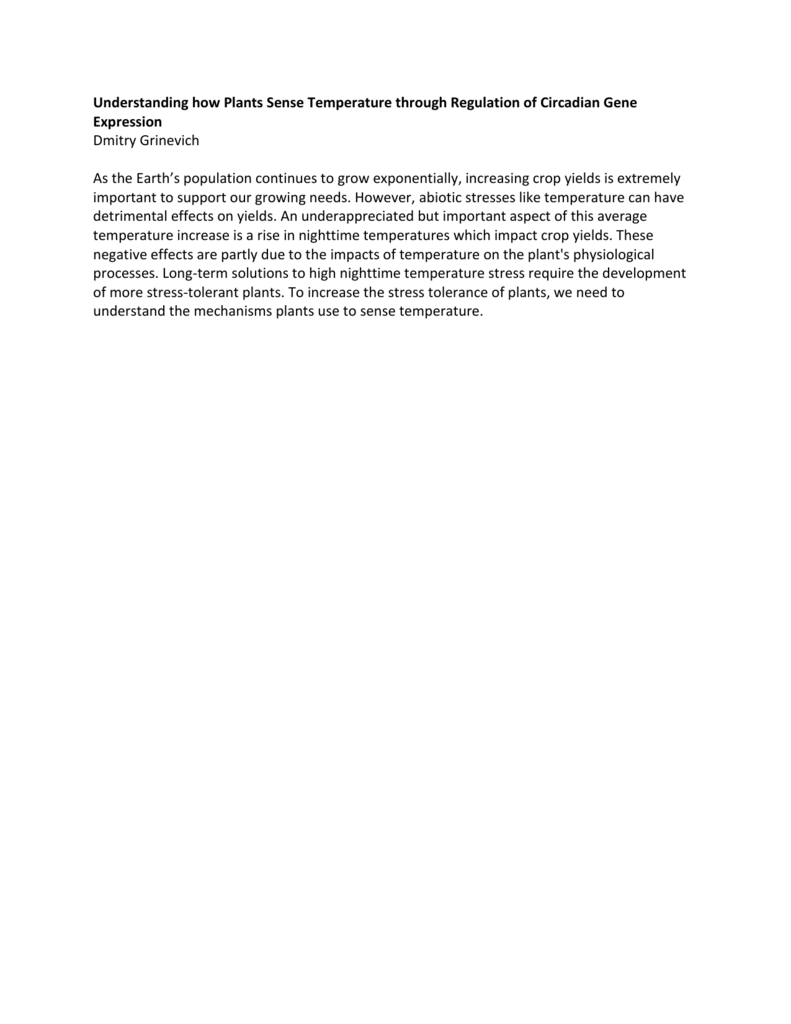 Understanding how Plants Sense Temperature through Regulation of Circadian Gene
Expression
Dmitry Grinevich
As the Earth's population continues to grow exponentially, increasing crop yields is extremely
important to support our growing needs. However, abiotic stresses like temperature can have
detrimental effects on yields. An underappreciated but important aspect of this average
temperature increase is a rise in nighttime temperatures which impact crop yields. These
negative effects are partly due to the impacts of temperature on the plant's physiological
processes. Long-term solutions to high nighttime temperature stress require the development
of more stress-tolerant plants. To increase the stress tolerance of plants, we need to
understand the mechanisms plants use to sense temperature.