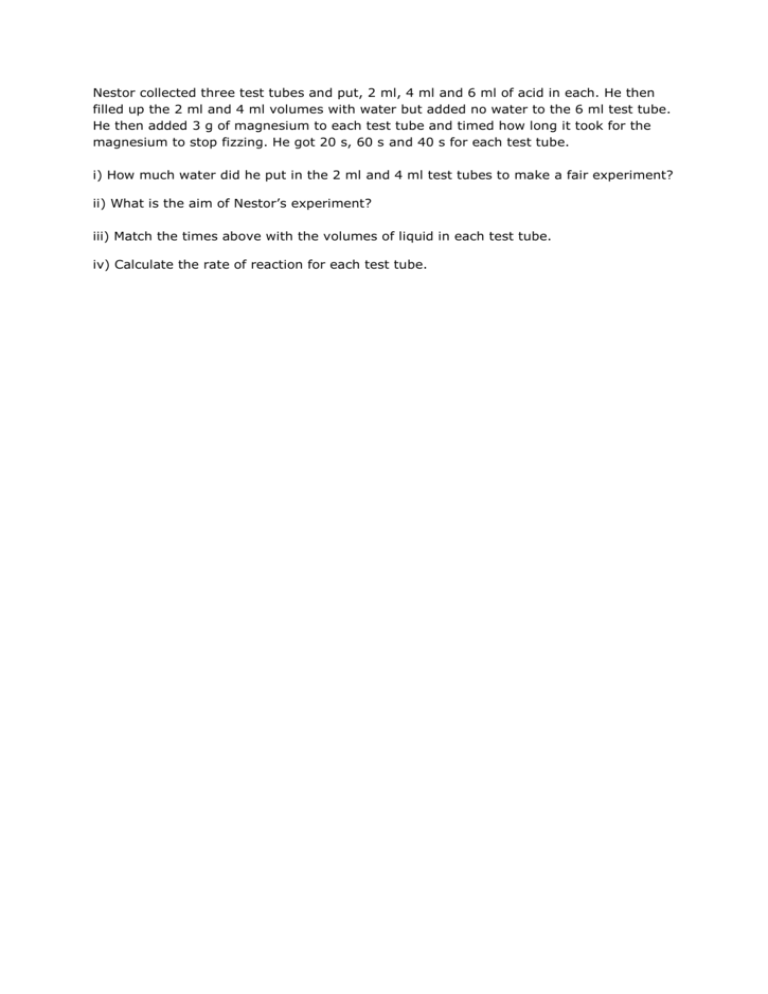 Nestor collected three test tubes and put, 2 ml, 4 ml and 6 ml of acid in each. He then
filled up the 2 ml and 4 ml volumes with water but added no water to the 6 ml test tube.
He then added 3 g of magnesium to each test tube and timed how long it took for the
magnesium to stop fizzing. He got 20 s, 60 s and 40 s for each test tube.
i) How much water did he put in the 2 ml and 4 ml test tubes to make a fair experiment?
ii) What is the aim of Nestor's experiment?
iii) Match the times above with the volumes of liquid in each test tube.
iv) Calculate the rate of reaction for each test tube.