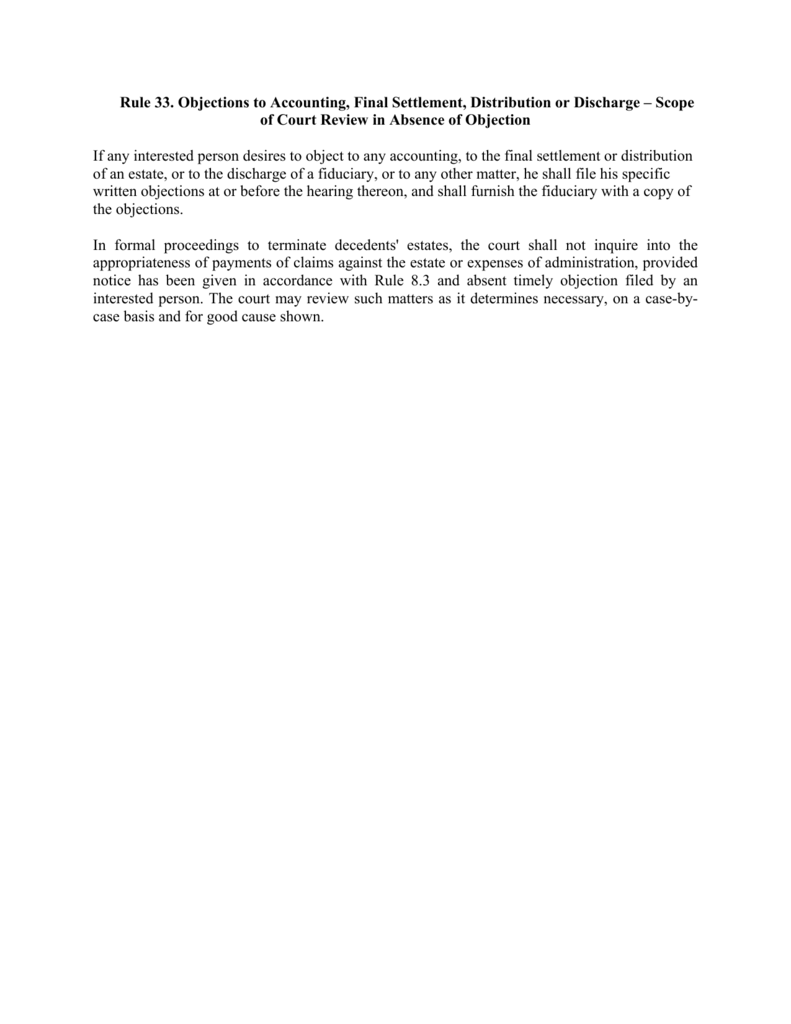 Rule 33. Objections to Accounting, Final Settlement, Distribution or Discharge – Scope
of Court Review in Absence of Objection
If any interested person desires to object to any accounting, to the final settlement or distribution
of an estate, or to the discharge of a fiduciary, or to any other matter, he shall file his specific
written objections at or before the hearing thereon, and shall furnish the fiduciary with a copy of
the objections.
In formal proceedings to terminate decedents' estates, the court shall not inquire into the
appropriateness of payments of claims against the estate or expenses of administration, provided
notice has been given in accordance with Rule 8.3 and absent timely objection filed by an
interested person. The court may review such matters as it determines necessary, on a case-bycase basis and for good cause shown.