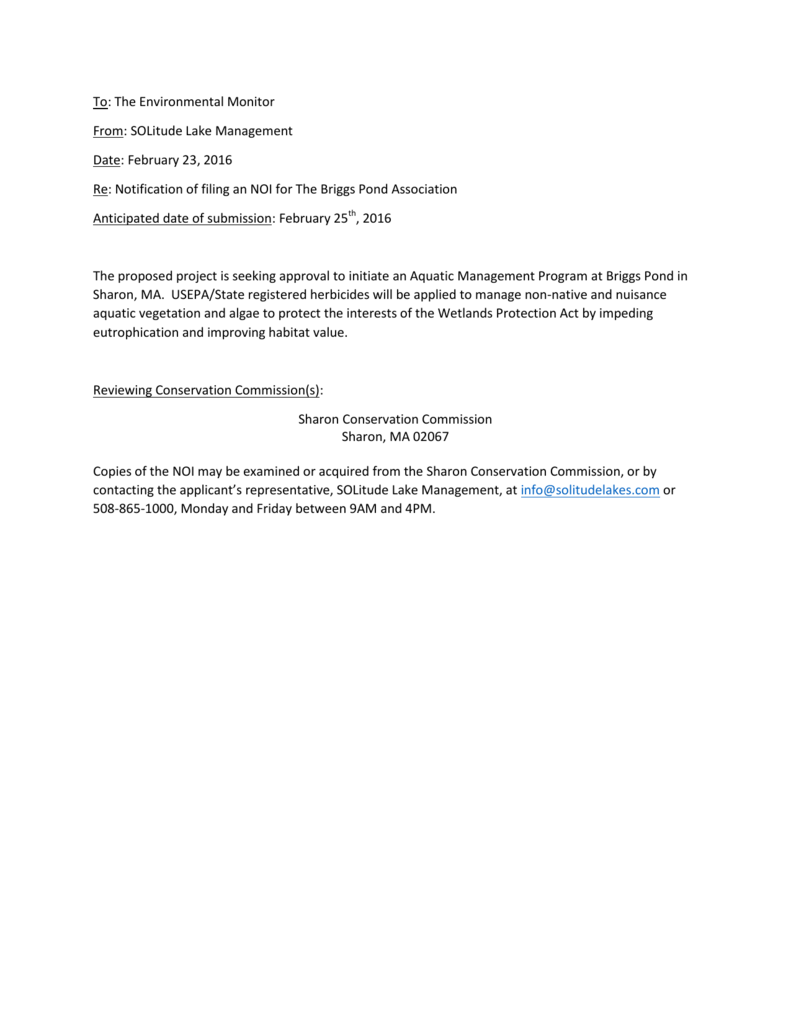 To: The Environmental Monitor
From: SOLitude Lake Management
Date: February 23, 2016
Re: Notification of filing an NOI for The Briggs Pond Association
Anticipated date of submission: February 25th, 2016
The proposed project is seeking approval to initiate an Aquatic Management Program at Briggs Pond in
Sharon, MA. USEPA/State registered herbicides will be applied to manage non-native and nuisance
aquatic vegetation and algae to protect the interests of the Wetlands Protection Act by impeding
eutrophication and improving habitat value.
Reviewing Conservation Commission(s):
Sharon Conservation Commission
Sharon, MA 02067
Copies of the NOI may be examined or acquired from the Sharon Conservation Commission, or by
contacting the applicant's representative, SOLitude Lake Management, at [email protected] or
508-865-1000, Monday and Friday between 9AM and 4PM.