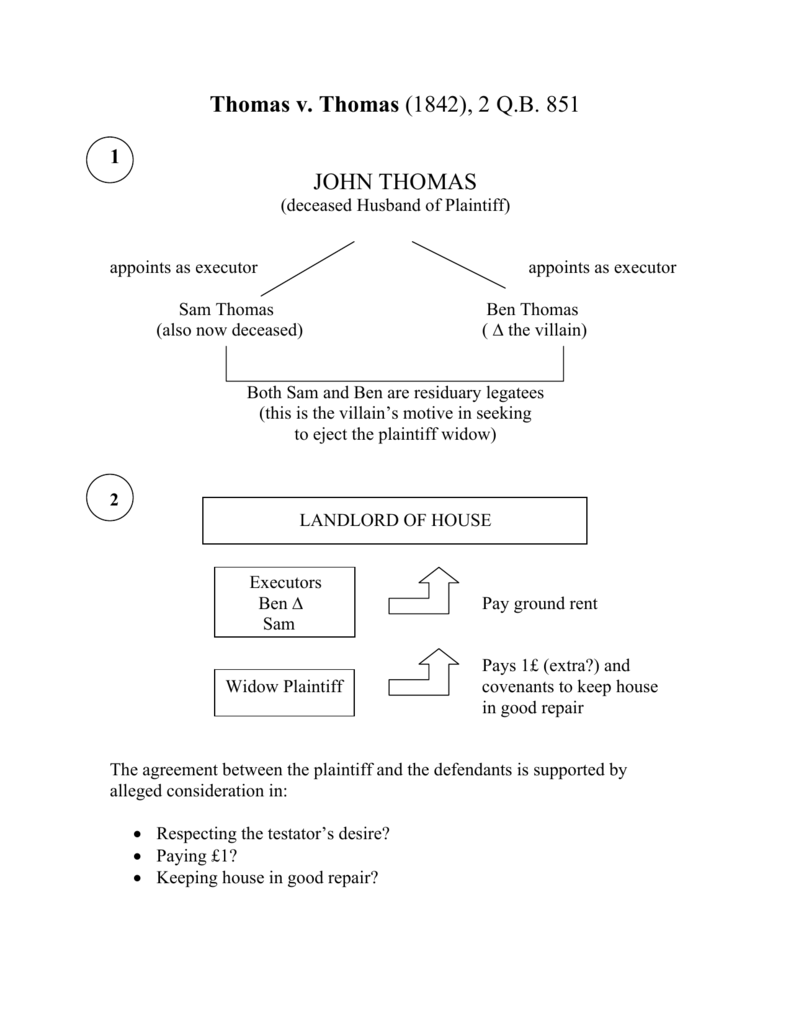 Thomas v. Thomas (1842), 2 Q.B. 851
1
JOHN THOMAS
(deceased Husband of Plaintiff)
appoints as executor
appoints as executor
Sam Thomas
(also now deceased)
Ben Thomas
( ∆ the villain)
Both Sam and Ben are residuary legatees
(this is the villain's motive in seeking
to eject the plaintiff widow)
2
LANDLORD OF HOUSE
Executors
Ben ∆
Sam
Widow Plaintiff
Pay ground rent
Pays 1£ (extra?) and
covenants to keep house
in good repair
The agreement between the plaintiff and the defendants is supported by
alleged consideration in:
• Respecting the testator's desire?
• Paying £1?
• Keeping house in good repair?