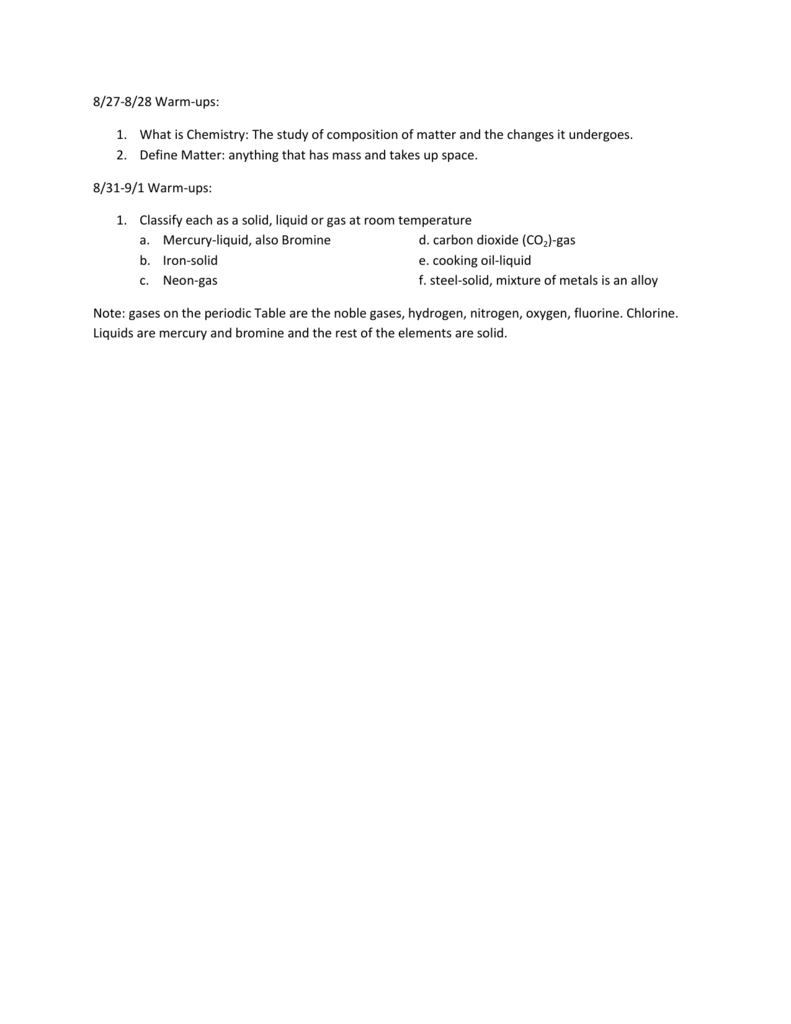 8/27-8/28 Warm-ups:
1. What is Chemistry: The study of composition of matter and the changes it undergoes.
2. Define Matter: anything that has mass and takes up space.
8/31-9/1 Warm-ups:
1. Classify each as a solid, liquid or gas at room temperature
a. Mercury-liquid, also Bromine
d. carbon dioxide (CO2)-gas
b. Iron-solid
e. cooking oil-liquid
c. Neon-gas
f. steel-solid, mixture of metals is an alloy
Note: gases on the periodic Table are the noble gases, hydrogen, nitrogen, oxygen, fluorine. Chlorine.
Liquids are mercury and bromine and the rest of the elements are solid.