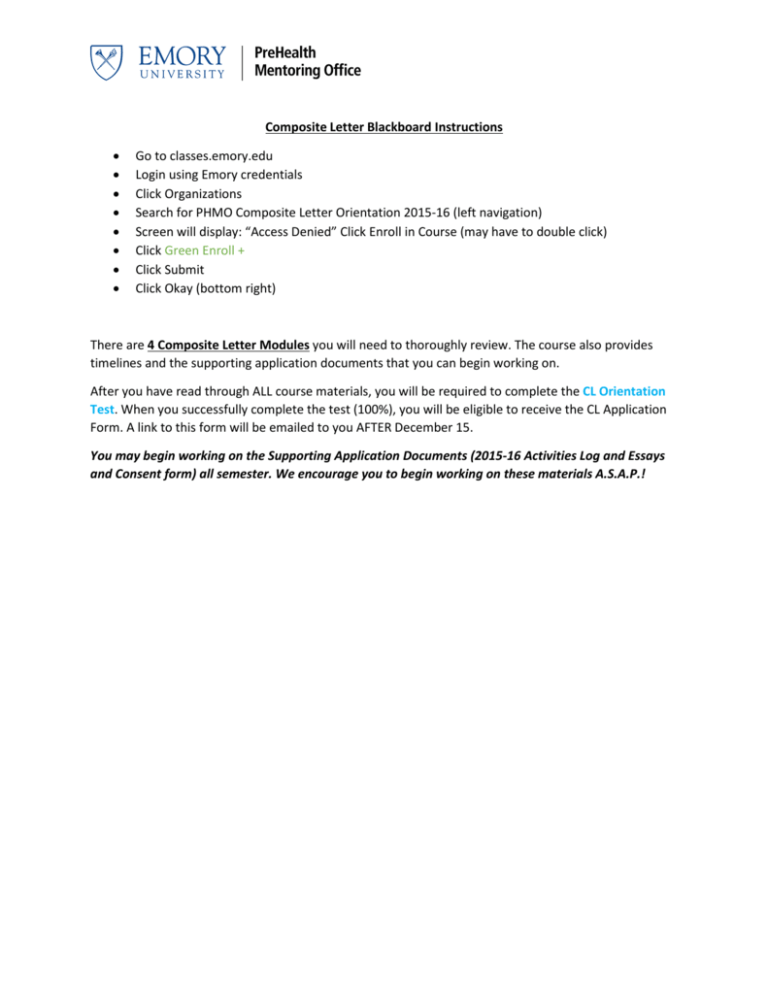 Composite Letter Blackboard Instructions
•
•
•
•
•
•
•
•
Go to classes.emory.edu
Login using Emory credentials
Click Organizations
Search for PHMO Composite Letter Orientation 2015-16 (left navigation)
Screen will display: "Access Denied" Click Enroll in Course (may have to double click)
Click Green Enroll +
Click Submit
Click Okay (bottom right)
There are 4 Composite Letter Modules you will need to thoroughly review. The course also provides
timelines and the supporting application documents that you can begin working on.
After you have read through ALL course materials, you will be required to complete the CL Orientation
Test. When you successfully complete the test (100%), you will be eligible to receive the CL Application
Form. A link to this form will be emailed to you AFTER December 15.
You may begin working on the Supporting Application Documents (2015-16 Activities Log and Essays
and Consent form) all semester. We encourage you to begin working on these materials A.S.A.P.!