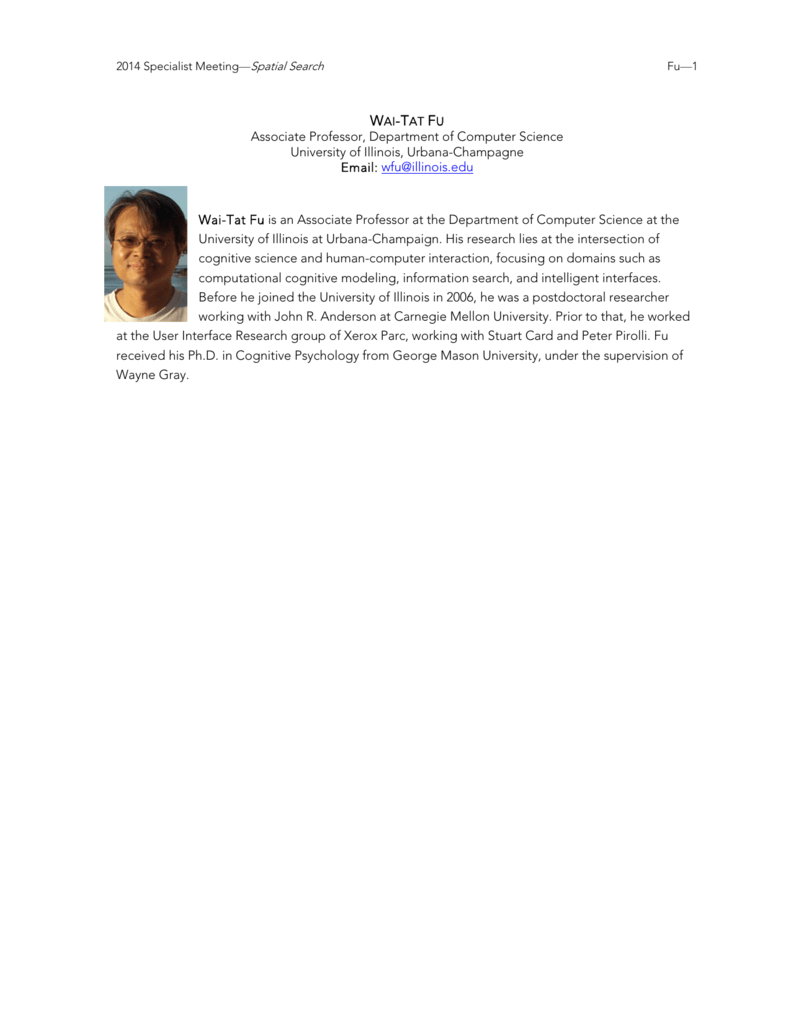 2014 Specialist Meeting—Spatial Search
Fu—1
WAI-TAT FU
Associate Professor, Department of Computer Science
University of Illinois, Urbana-Champagne
Email: [email protected]
Wai-Tat Fu is an Associate Professor at the Department of Computer Science at the
University of Illinois at Urbana-Champaign. His research lies at the intersection of
cognitive science and human-computer interaction, focusing on domains such as
computational cognitive modeling, information search, and intelligent interfaces.
Before he joined the University of Illinois in 2006, he was a postdoctoral researcher
working with John R. Anderson at Carnegie Mellon University. Prior to that, he worked
at the User Interface Research group of Xerox Parc, working with Stuart Card and Peter Pirolli. Fu
received his Ph.D. in Cognitive Psychology from George Mason University, under the supervision of
Wayne Gray.