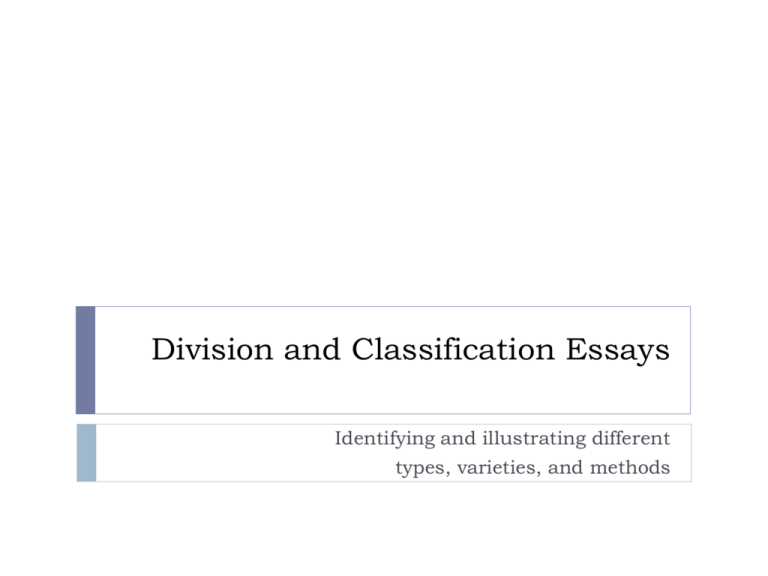 Division and Classification Essays
Identifying and illustrating different
types, varieties, and methods
Classification Essay Purpose

Break down broad subjects into smaller, more manageable
parts.
Exercise 1
On a separate sheet of paper, break the following categories
into smaller classifications.
 Beverages
 Fashion
The Structure of a Classification Essay



Introductory paragraph: introduces the broader topic.
Thesis: Explains how that topic is divided into subgroups and
why.
For example:



When people think of New York, they often think of only New York
City. But New York is actually a diverse state with a full range of
activities to do, sights to see, and cultures to explore. In order to
better understand the diversity of New York state, it is helpful to
break it into these five separate regions: Long Island, New York City,
Western New York, Central New York, and Northern New York.
Body paragraphs: dedicated to fully illustrating each of the
subcategories.
Conclusion: brings all the categories and subcategories back
together again to show the reader the big picture.
Model Division-Classification Essay


Review "Wait Divisions" on page 334.
Answer the following questions:




#1
#3
#8
#9
Exercise 2

Write a thesis statement, outline, and one paragraph for a
Classification essay.