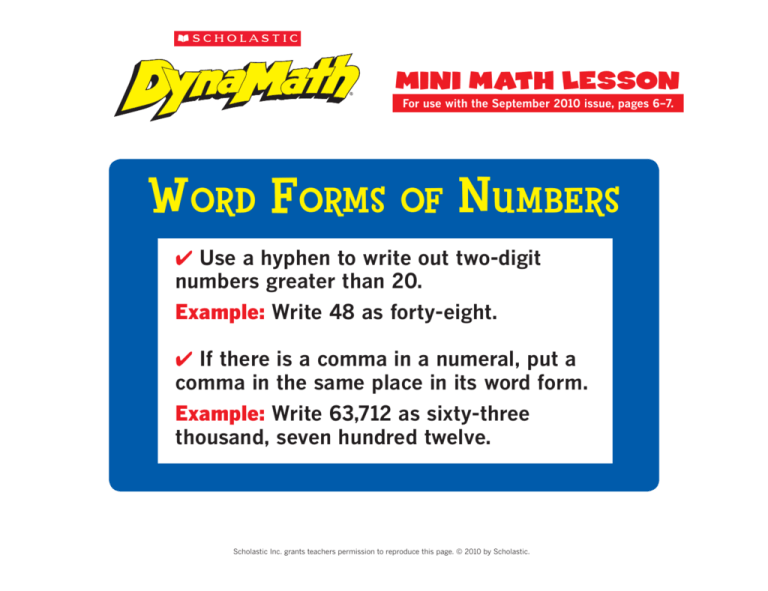 Mini Math Lesson
For use with the September 2010 issue, pages 6–7.
Word Forms of Numbers
✔ Use a hyphen to write out two-digit
numbers greater than 20.
Example: Write 48 as forty-eight.
✔ If there is a comma in a numeral, put a
comma in the same place in its word form.
Example: Write 63,712 as sixty-three
thousand, seven hundred twelve.
Scholastic Inc. grants teachers permission to reproduce this page. © 2010 by Scholastic.