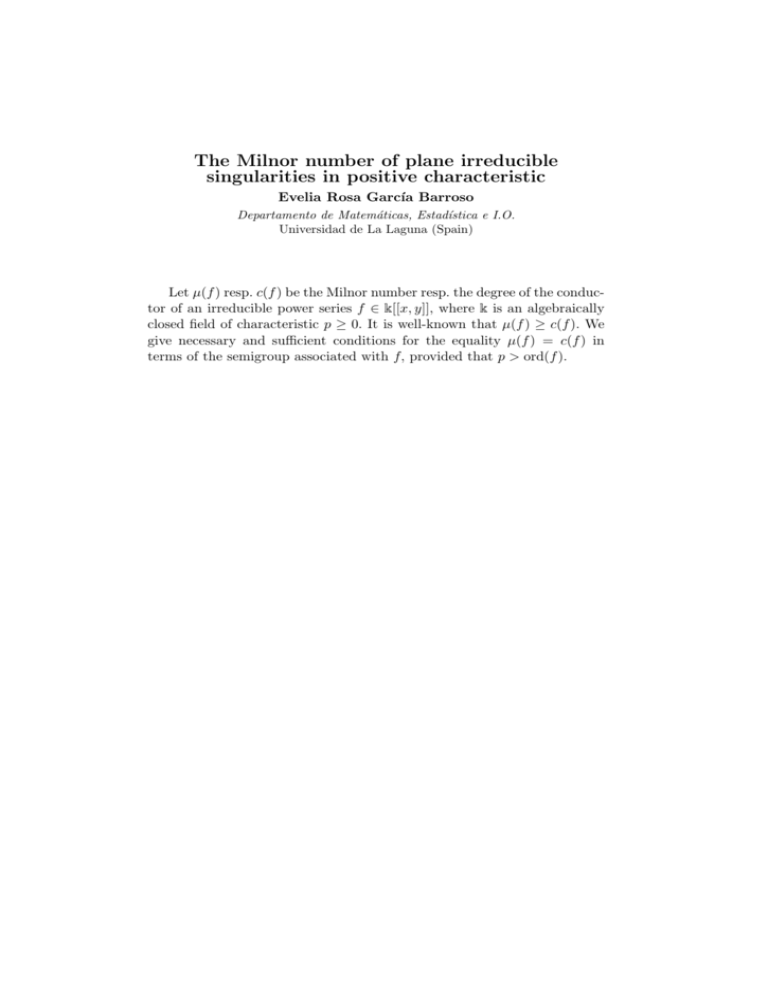 The Milnor number of plane irreducible
singularities in positive characteristic
Evelia Rosa Garcı́a Barroso
Departamento de Matemáticas, Estadı́stica e I.O.
Universidad de La Laguna (Spain)
Let µ(f ) resp. c(f ) be the Milnor number resp. the degree of the conductor of an irreducible power series f ∈ k[[x, y]], where k is an algebraically
closed field of characteristic p ≥ 0. It is well-known that µ(f ) ≥ c(f ). We
give necessary and sufficient conditions for the equality µ(f ) = c(f ) in
terms of the semigroup associated with f, provided that p > ord(f ).