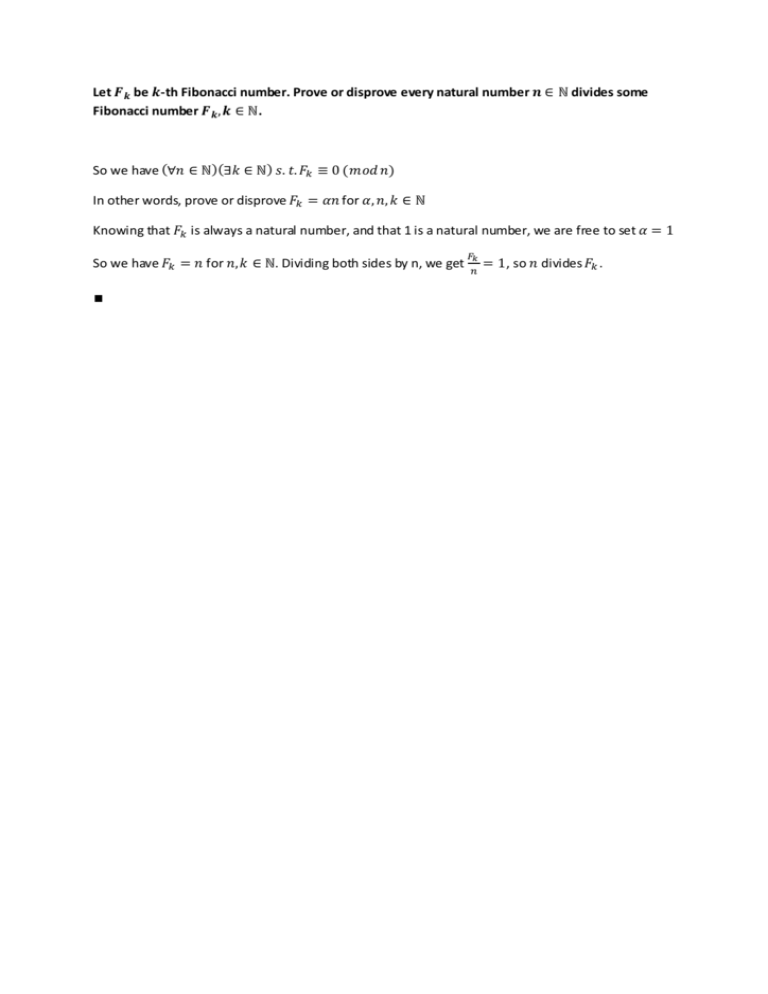 Let
be -th Fibonacci number. Prove or disprove every natural number
Fibonacci number
.
divides some
So we have
In other words, prove or disprove
Knowing that
So we have
for
is always a natural number, and that 1 is a natural number, we are free to set
for
. Dividing both sides by n, we get
, so
divides
.