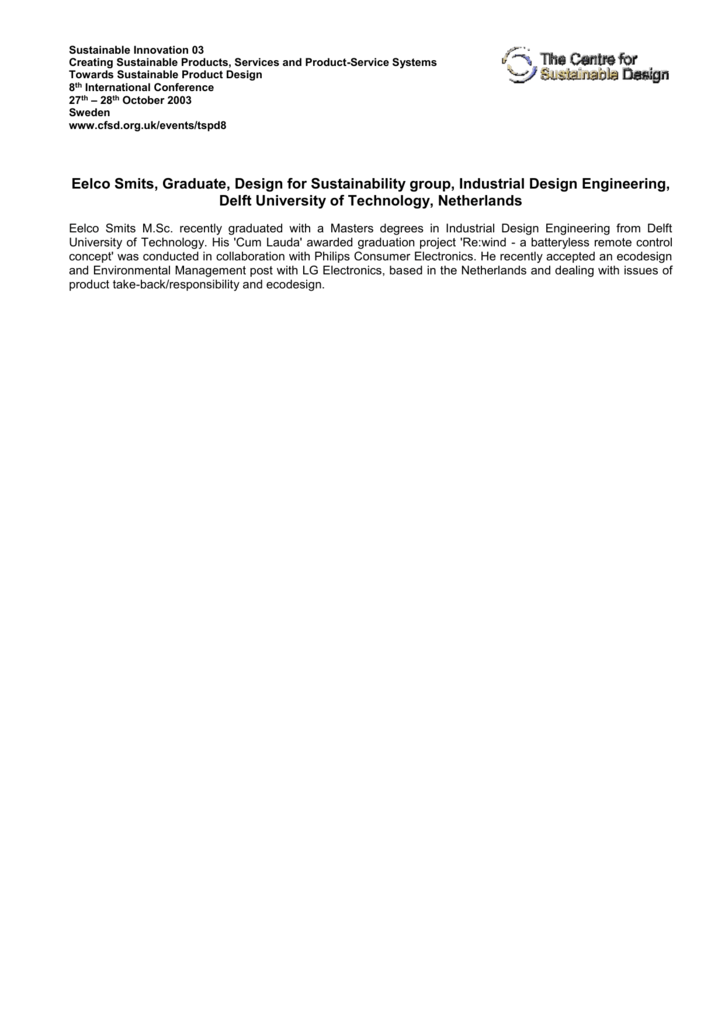 Sustainable Innovation 03
Creating Sustainable Products, Services and Product-Service Systems
Towards Sustainable Product Design
8th International Conference
27th – 28th October 2003
Sweden
www.cfsd.org.uk/events/tspd8
Eelco Smits, Graduate, Design for Sustainability group, Industrial Design Engineering,
Delft University of Technology, Netherlands
Eelco Smits M.Sc. recently graduated with a Masters degrees in Industrial Design Engineering from Delft
University of Technology. His 'Cum Lauda' awarded graduation project 'Re:wind - a batteryless remote control
concept' was conducted in collaboration with Philips Consumer Electronics. He recently accepted an ecodesign
and Environmental Management post with LG Electronics, based in the Netherlands and dealing with issues of
product take-back/responsibility and ecodesign.