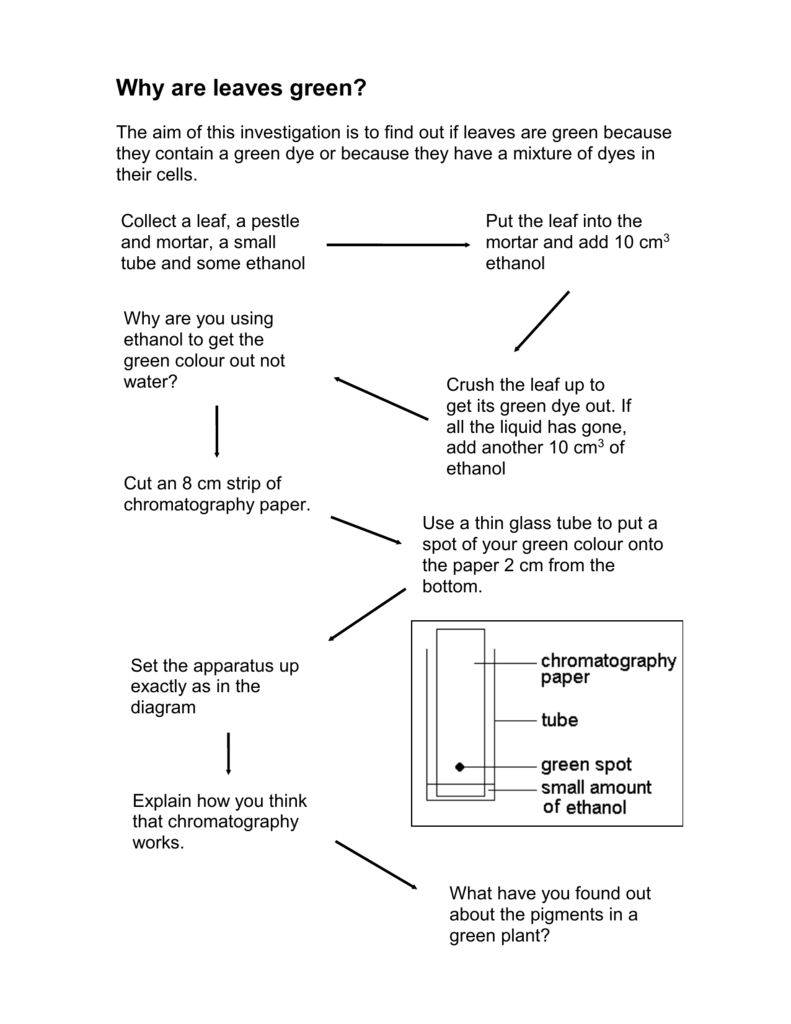 Why are leaves green?
The aim of this investigation is to find out if leaves are green because
they contain a green dye or because they have a mixture of dyes in
their cells.
Collect a leaf, a pestle
and mortar, a small
tube and some ethanol
Why are you using
ethanol to get the
green colour out not
water?
Cut an 8 cm strip of
chromatography paper.
Put the leaf into the
mortar and add 10 cm3
ethanol
Crush the leaf up to
get its green dye out. If
all the liquid has gone,
add another 10 cm3 of
ethanol
Use a thin glass tube to put a
spot of your green colour onto
the paper 2 cm from the
bottom.
Set the apparatus up
exactly as in the
diagram
Explain how you think
that chromatography
works.
What have you found out
about the pigments in a
green plant?