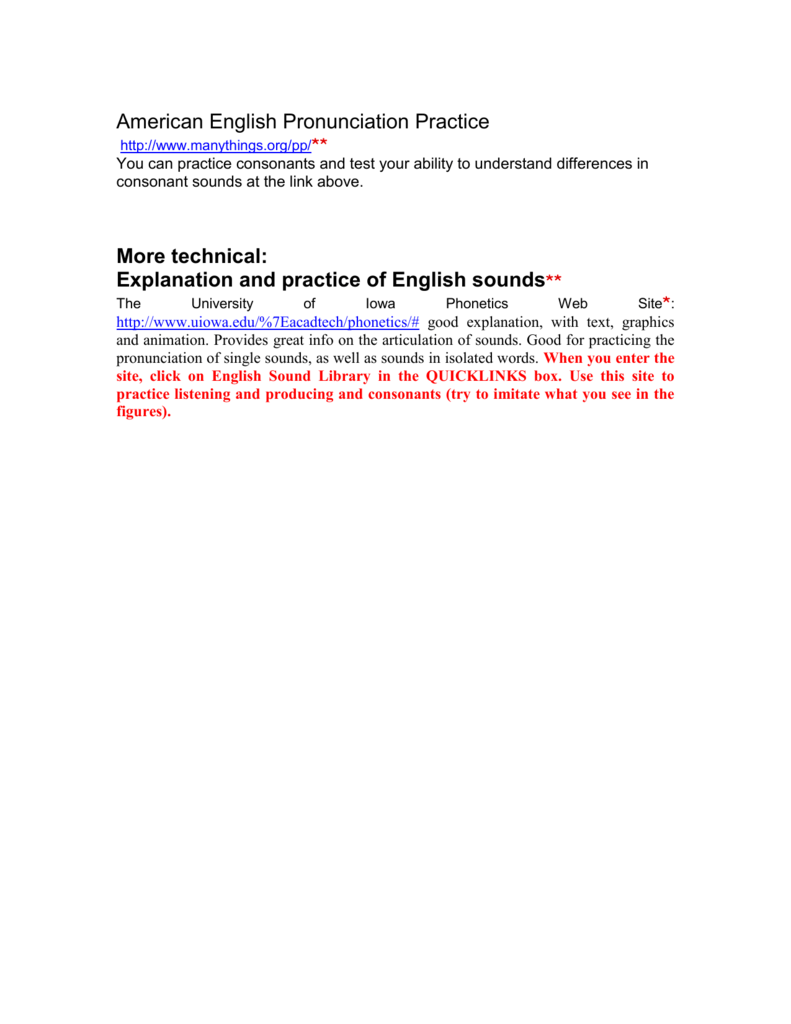 American English Pronunciation Practice
http://www.manythings.org/pp/**
You can practice consonants and test your ability to understand differences in
consonant sounds at the link above.
More technical:
Explanation and practice of English sounds**
The
University
of
Iowa
Phonetics
Web
Site*:
http://www.uiowa.edu/%7Eacadtech/phonetics/# good explanation, with text, graphics
and animation. Provides great info on the articulation of sounds. Good for practicing the
pronunciation of single sounds, as well as sounds in isolated words. When you enter the
site, click on English Sound Library in the QUICKLINKS box. Use this site to
practice listening and producing and consonants (try to imitate what you see in the
figures).