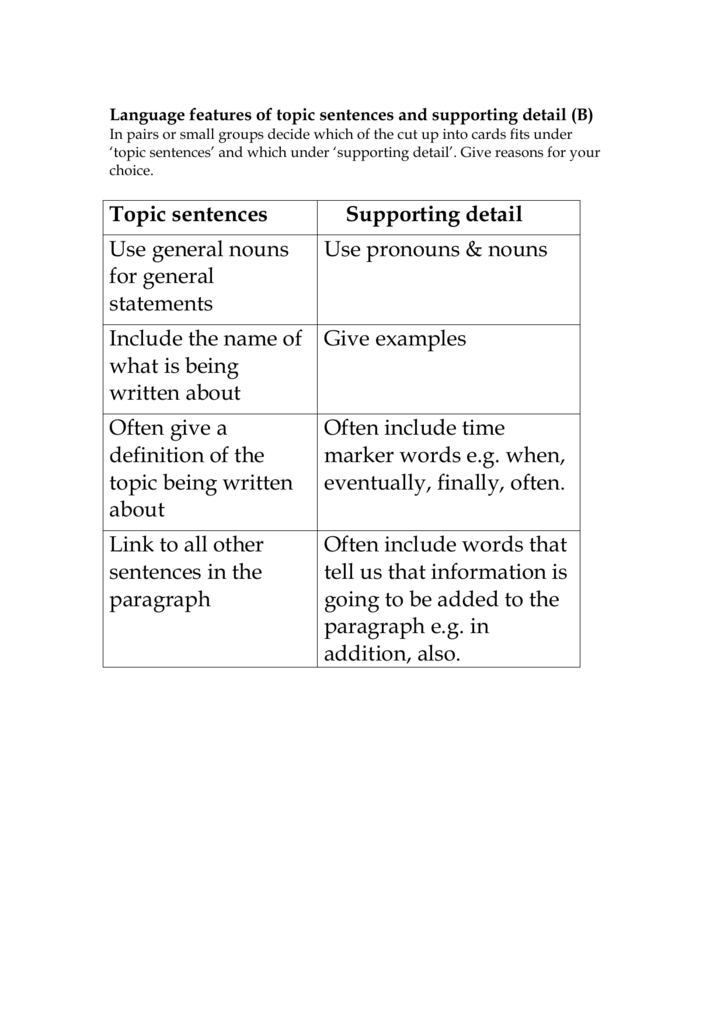 Language features of topic sentences and supporting detail (B)
In pairs or small groups decide which of the cut up into cards fits under
'topic sentences' and which under 'supporting detail'. Give reasons for your
choice.
Topic sentences
Use general nouns
for general
statements
Supporting detail
Use pronouns & nouns
Include the name of Give examples
what is being
written about
Often give a
definition of the
topic being written
about
Often include time
marker words e.g. when,
eventually, finally, often.
Link to all other
sentences in the
paragraph
Often include words that
tell us that information is
going to be added to the
paragraph e.g. in
addition, also.