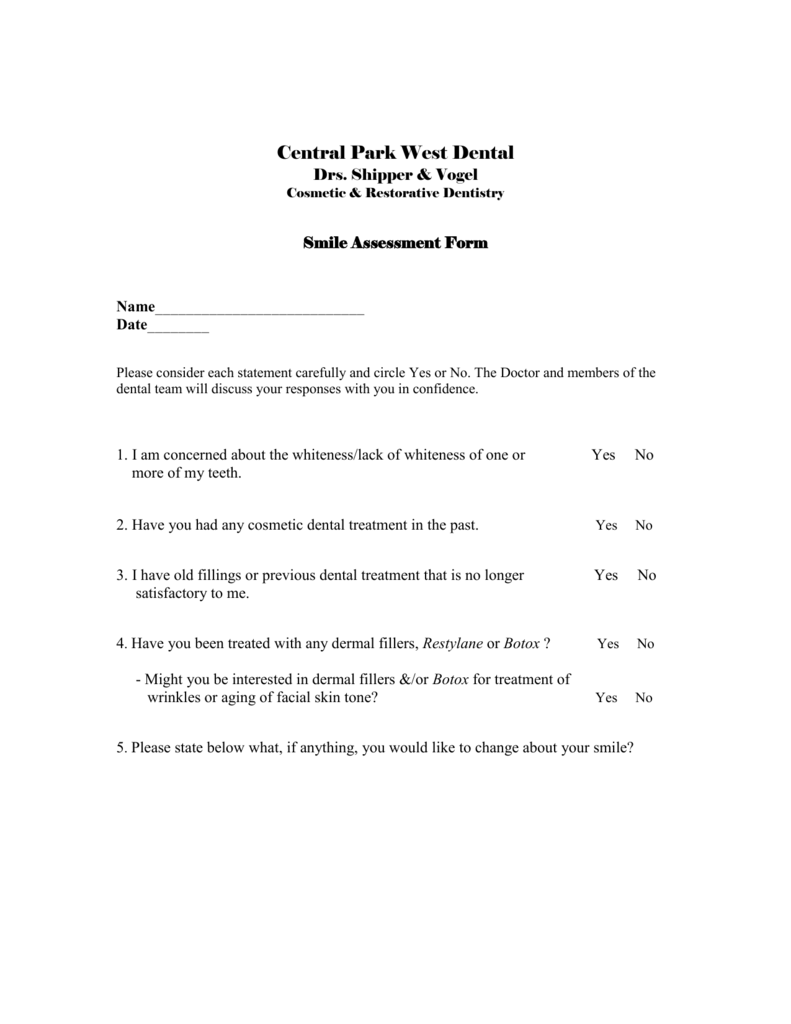 Central Park West Dental
Drs. Shipper & Vogel
Cosmetic & Restorative Dentistry
Smile Assessment Form
Name___________________________
Date________
Please consider each statement carefully and circle Yes or No. The Doctor and members of the
dental team will discuss your responses with you in confidence.
1. I am concerned about the whiteness/lack of whiteness of one or
more of my teeth.
Yes
No
2. Have you had any cosmetic dental treatment in the past.
Yes
No
3. I have old fillings or previous dental treatment that is no longer
satisfactory to me.
Yes
No
4. Have you been treated with any dermal fillers, Restylane or Botox ?
Yes
No
Yes
No
- Might you be interested in dermal fillers &/or Botox for treatment of
wrinkles or aging of facial skin tone?
5. Please state below what, if anything, you would like to change about your smile?