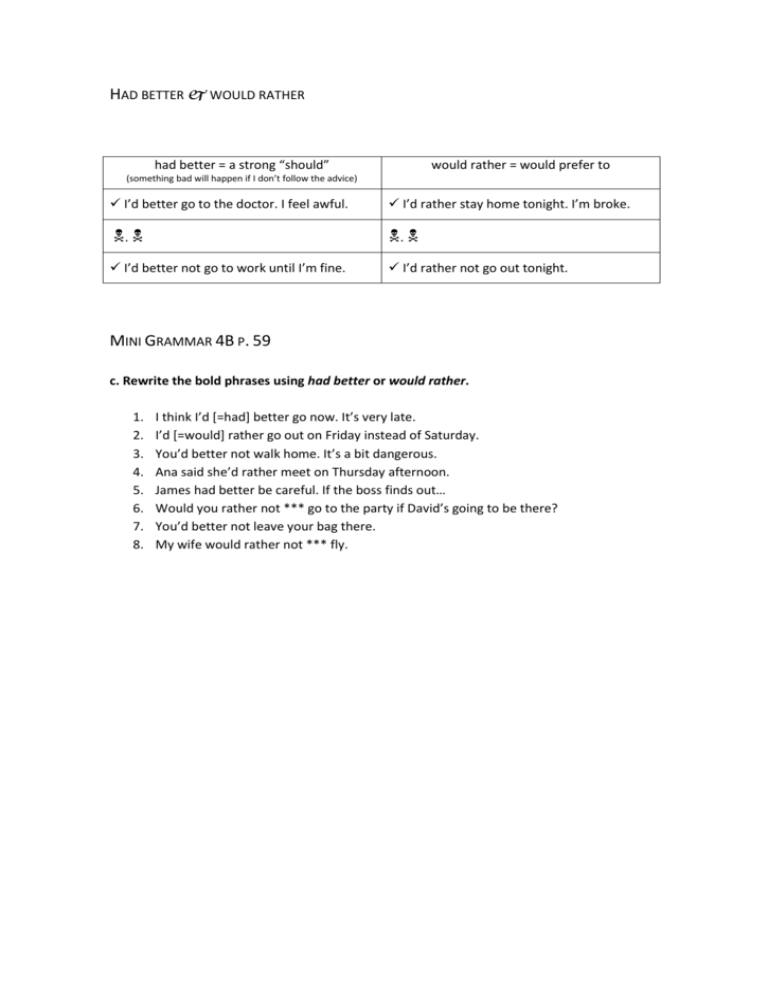 HAD BETTER  WOULD RATHER
had better = a strong "should"
would rather = would prefer to
(something bad will happen if I don't follow the advice)
 I'd better go to the doctor. I feel awful.
 I'd rather stay home tonight. I'm broke.
. 
. 
 I'd better not go to work until I'm fine.
 I'd rather not go out tonight.
MINI GRAMMAR 4B P. 59
c. Rewrite the bold phrases using had better or would rather.
1.
2.
3.
4.
5.
6.
7.
8.
I think I'd [=had] better go now. It's very late.
I'd [=would] rather go out on Friday instead of Saturday.
You'd better not walk home. It's a bit dangerous.
Ana said she'd rather meet on Thursday afternoon.
James had better be careful. If the boss finds out…
Would you rather not *** go to the party if David's going to be there?
You'd better not leave your bag there.
My wife would rather not *** fly.