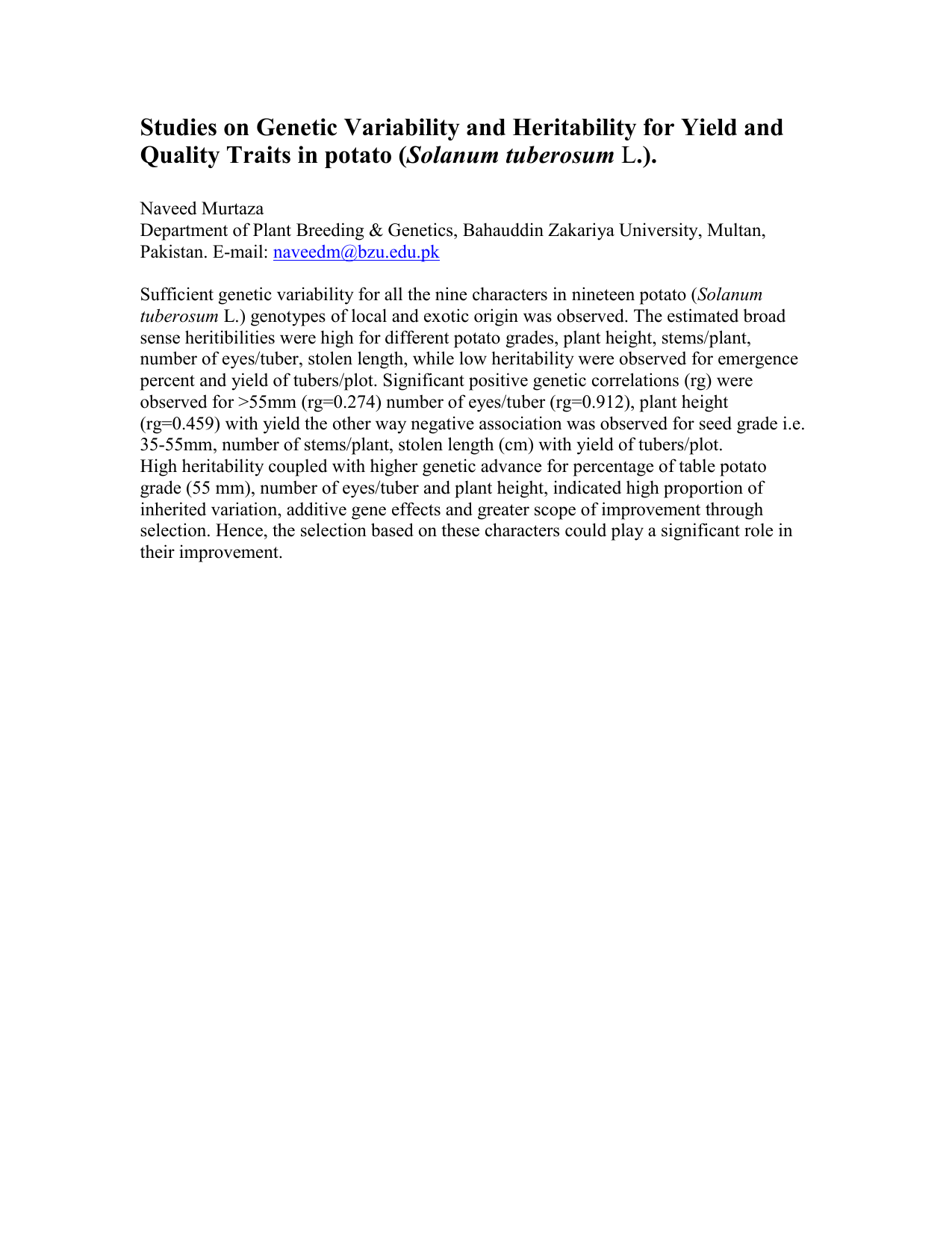 Studies on Genetic Variability and Heritability for Yield and
Quality Traits in potato (Solanum tuberosum L.).
Naveed Murtaza
Department of Plant Breeding & Genetics, Bahauddin Zakariya University, Multan,
Pakistan. E-mail: [email protected]
Sufficient genetic variability for all the nine characters in nineteen potato (Solanum
tuberosum L.) genotypes of local and exotic origin was observed. The estimated broad
sense heritibilities were high for different potato grades, plant height, stems/plant,
number of eyes/tuber, stolen length, while low heritability were observed for emergence
percent and yield of tubers/plot. Significant positive genetic correlations (rg) were
observed for >55mm (rg=0.274) number of eyes/tuber (rg=0.912), plant height
(rg=0.459) with yield the other way negative association was observed for seed grade i.e.
35-55mm, number of stems/plant, stolen length (cm) with yield of tubers/plot.
High heritability coupled with higher genetic advance for percentage of table potato
grade (55 mm), number of eyes/tuber and plant height, indicated high proportion of
inherited variation, additive gene effects and greater scope of improvement through
selection. Hence, the selection based on these characters could play a significant role in
their improvement.