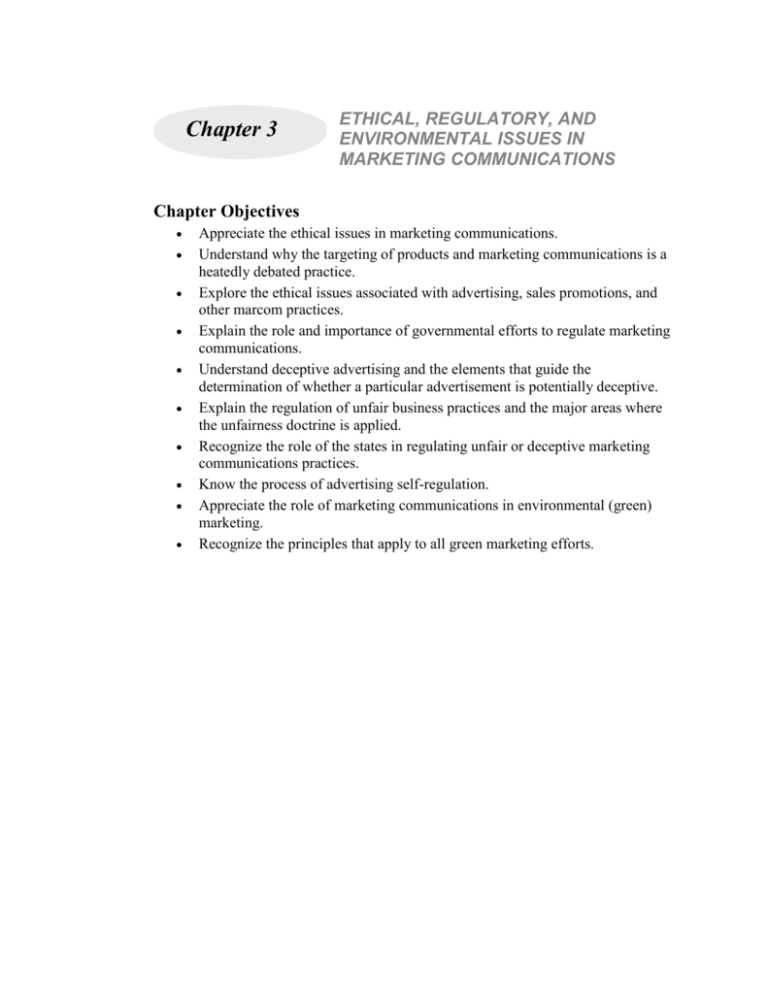 Chapter 2
3
Chapter
ETHICAL, REGULATORY, AND
ENVIRONMENTAL ISSUES IN
MARKETING COMMUNICATIONS
Chapter Objectives










Appreciate the ethical issues in marketing communications.
Understand why the targeting of products and marketing communications is a
heatedly debated practice.
Explore the ethical issues associated with advertising, sales promotions, and
other marcom practices.
Explain the role and importance of governmental efforts to regulate marketing
communications.
Understand deceptive advertising and the elements that guide the
determination of whether a particular advertisement is potentially deceptive.
Explain the regulation of unfair business practices and the major areas where
the unfairness doctrine is applied.
Recognize the role of the states in regulating unfair or deceptive marketing
communications practices.
Know the process of advertising self-regulation.
Appreciate the role of marketing communications in environmental (green)
marketing.
Recognize the principles that apply to all green marketing efforts.