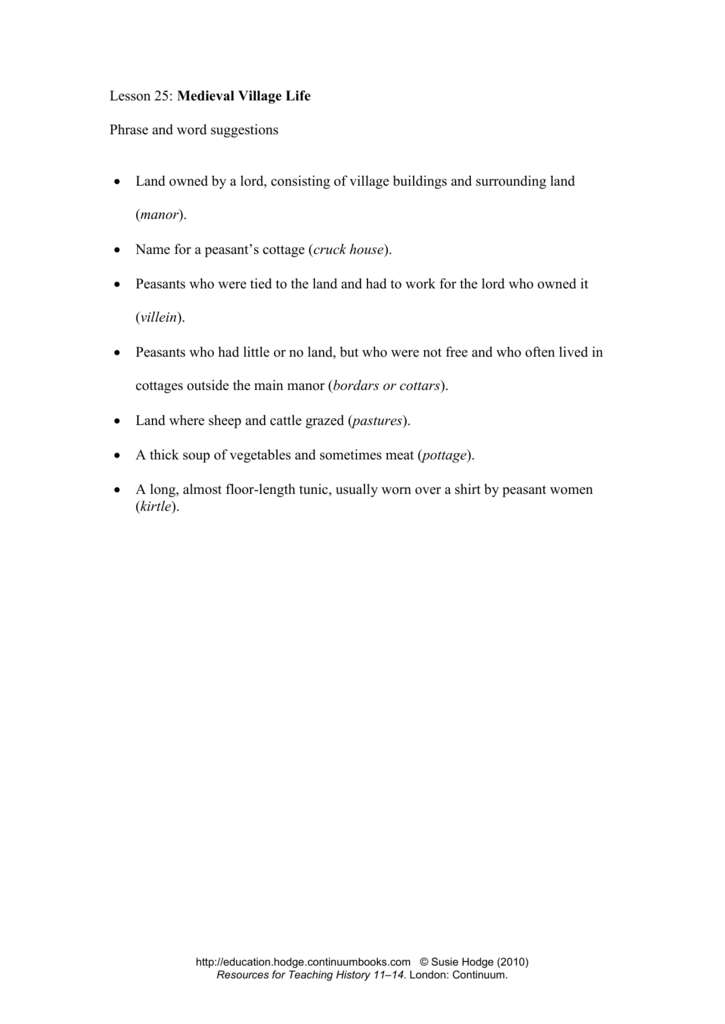 Lesson 25: Medieval Village Life
Phrase and word suggestions

Land owned by a lord, consisting of village buildings and surrounding land
(manor).

Name for a peasant's cottage (cruck house).

Peasants who were tied to the land and had to work for the lord who owned it
(villein).

Peasants who had little or no land, but who were not free and who often lived in
cottages outside the main manor (bordars or cottars).

Land where sheep and cattle grazed (pastures).

A thick soup of vegetables and sometimes meat (pottage).

A long, almost floor-length tunic, usually worn over a shirt by peasant women
(kirtle).
http://education.hodge.continuumbooks.com © Susie Hodge (2010)
Resources for Teaching History 11–14. London: Continuum.