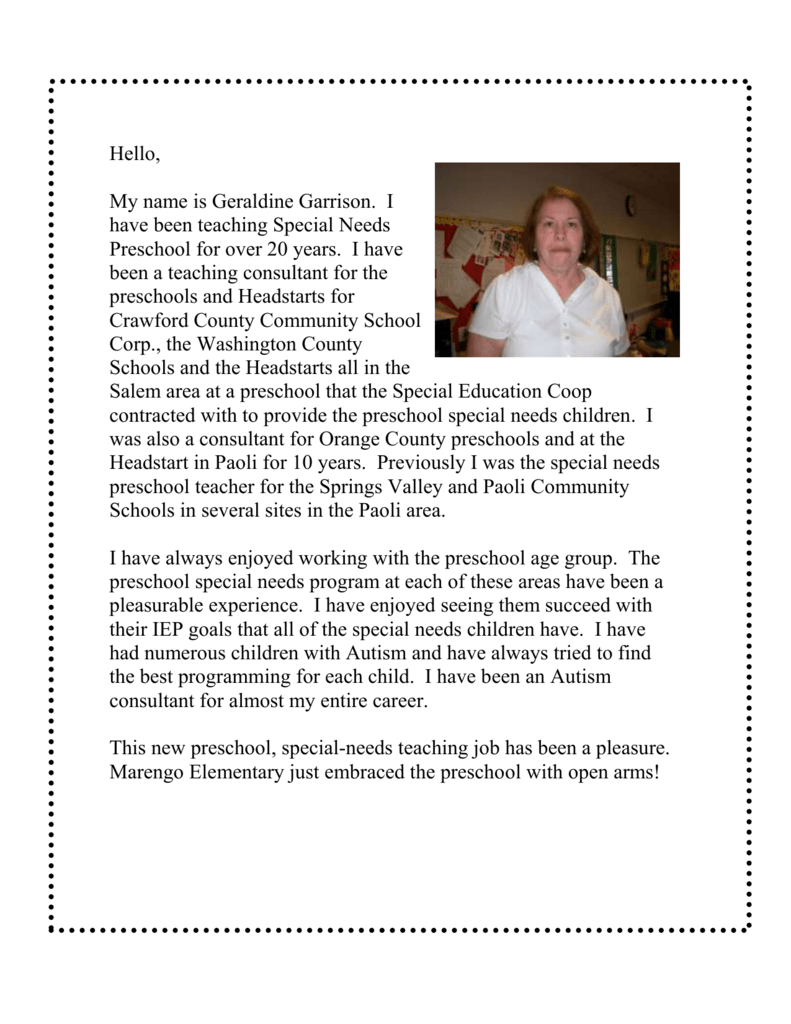 Hello,
My name is Geraldine Garrison. I
have been teaching Special Needs
Preschool for over 20 years. I have
been a teaching consultant for the
preschools and Headstarts for
Crawford County Community School
Corp., the Washington County
Schools and the Headstarts all in the
Salem area at a preschool that the Special Education Coop
contracted with to provide the preschool special needs children. I
was also a consultant for Orange County preschools and at the
Headstart in Paoli for 10 years. Previously I was the special needs
preschool teacher for the Springs Valley and Paoli Community
Schools in several sites in the Paoli area.
I have always enjoyed working with the preschool age group. The
preschool special needs program at each of these areas have been a
pleasurable experience. I have enjoyed seeing them succeed with
their IEP goals that all of the special needs children have. I have
had numerous children with Autism and have always tried to find
the best programming for each child. I have been an Autism
consultant for almost my entire career.
This new preschool, special-needs teaching job has been a pleasure.
Marengo Elementary just embraced the preschool with open arms!