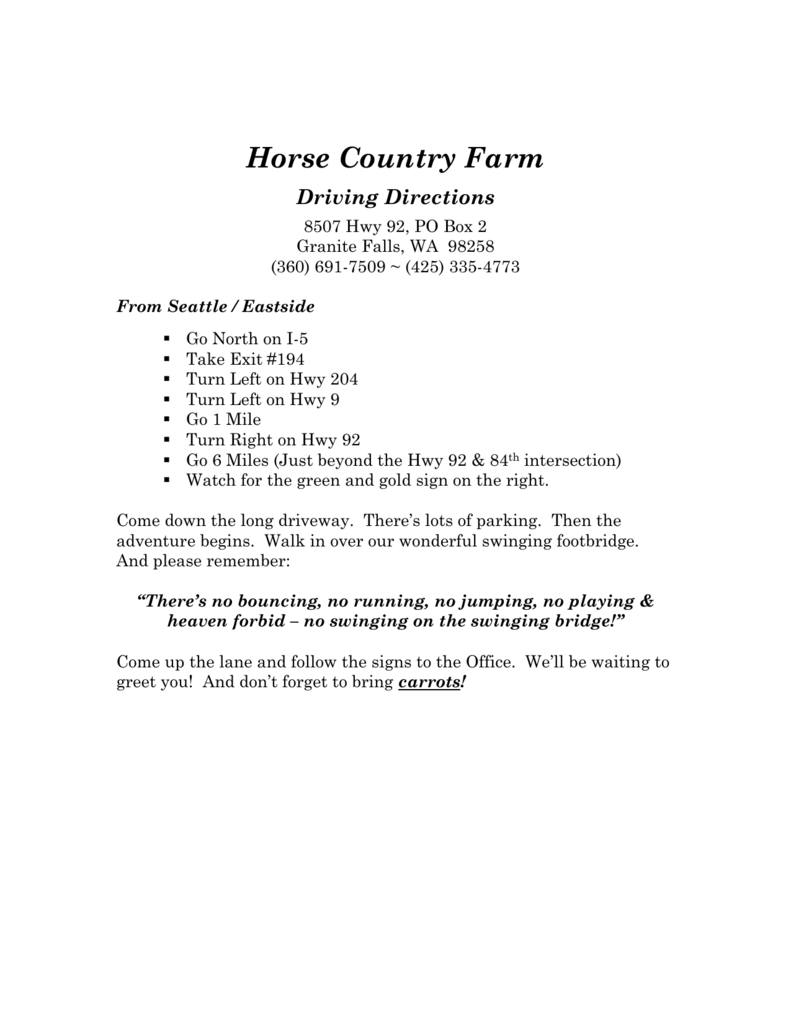 Horse Country Farm
Driving Directions
8507 Hwy 92, PO Box 2
Granite Falls, WA 98258
(360) 691-7509 ~ (425) 335-4773
From Seattle / Eastside








Go North on I-5
Take Exit #194
Turn Left on Hwy 204
Turn Left on Hwy 9
Go 1 Mile
Turn Right on Hwy 92
Go 6 Miles (Just beyond the Hwy 92 & 84th intersection)
Watch for the green and gold sign on the right.
Come down the long driveway. There's lots of parking. Then the
adventure begins. Walk in over our wonderful swinging footbridge.
And please remember:
"There's no bouncing, no running, no jumping, no playing &
heaven forbid – no swinging on the swinging bridge!"
Come up the lane and follow the signs to the Office. We'll be waiting to
greet you! And don't forget to bring carrots!