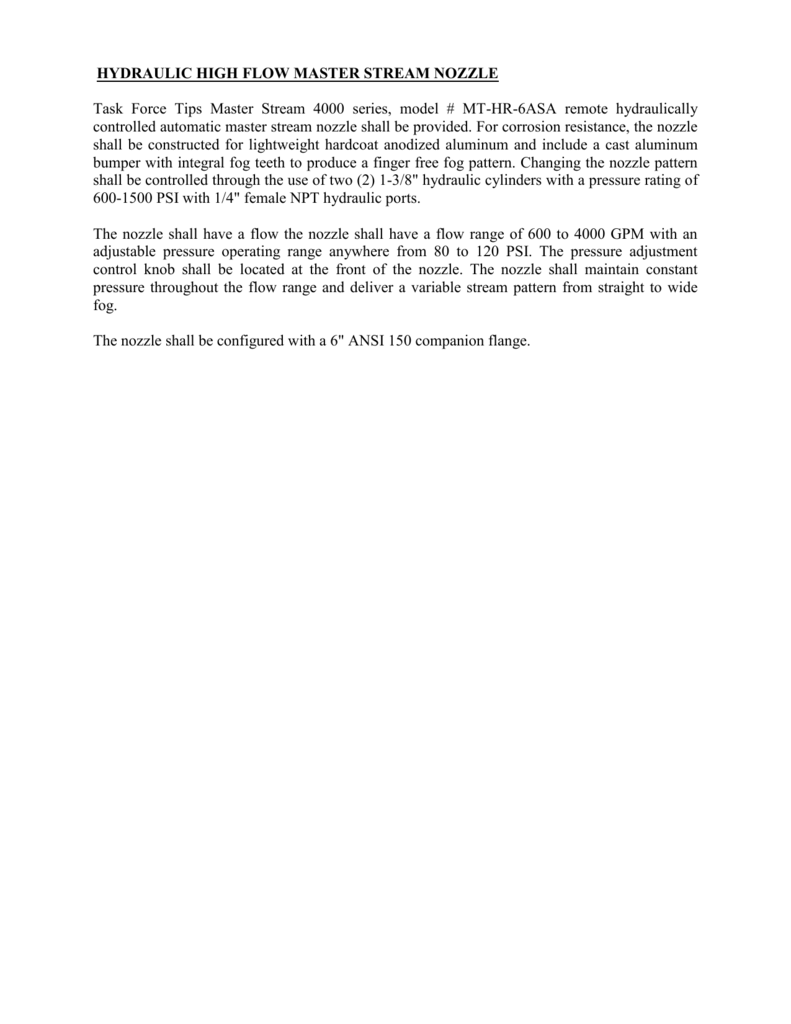 HYDRAULIC HIGH FLOW MASTER STREAM NOZZLE
Task Force Tips Master Stream 4000 series, model # MT-HR-6ASA remote hydraulically
controlled automatic master stream nozzle shall be provided. For corrosion resistance, the nozzle
shall be constructed for lightweight hardcoat anodized aluminum and include a cast aluminum
bumper with integral fog teeth to produce a finger free fog pattern. Changing the nozzle pattern
shall be controlled through the use of two (2) 1-3/8" hydraulic cylinders with a pressure rating of
600-1500 PSI with 1/4" female NPT hydraulic ports.
The nozzle shall have a flow the nozzle shall have a flow range of 600 to 4000 GPM with an
adjustable pressure operating range anywhere from 80 to 120 PSI. The pressure adjustment
control knob shall be located at the front of the nozzle. The nozzle shall maintain constant
pressure throughout the flow range and deliver a variable stream pattern from straight to wide
fog.
The nozzle shall be configured with a 6" ANSI 150 companion flange.