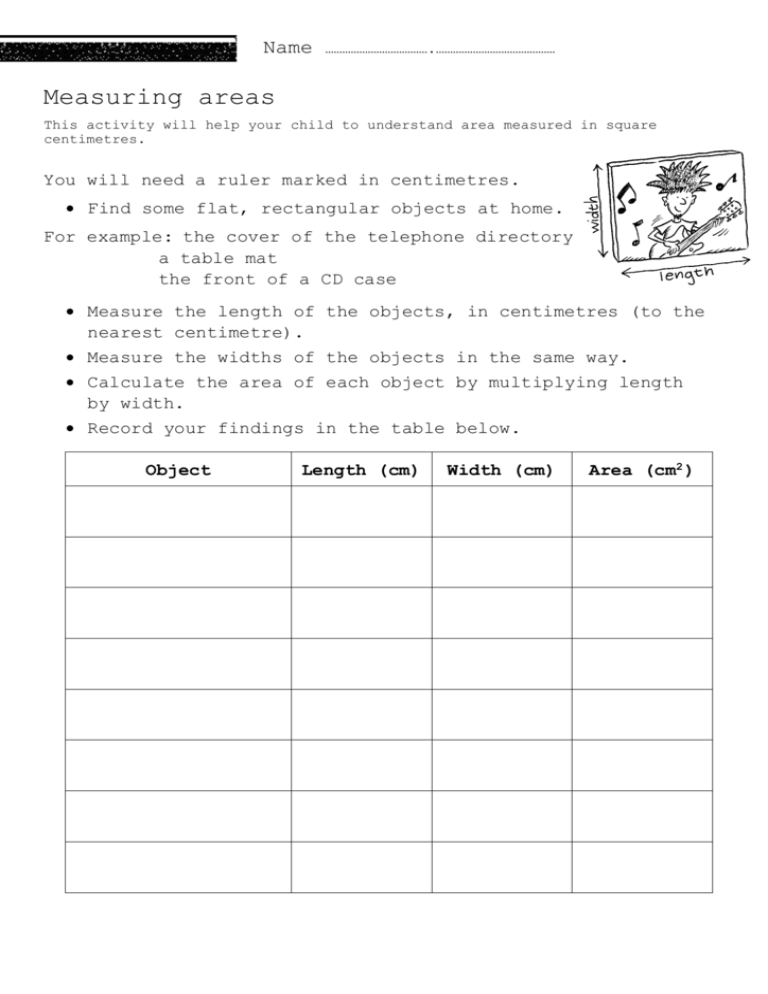 Name
……………………………….……………………………………
Measuring areas
This activity will help your child to understand area measured in square
centimetres.
You will need a ruler marked in centimetres.
 Find some flat, rectangular objects at home.
For example: the cover of the telephone directory
a table mat
the front of a CD case
 Measure the length of the objects, in centimetres (to the
nearest centimetre).
 Measure the widths of the objects in the same way.
 Calculate the area of each object by multiplying length
by width.
 Record your findings in the table below.
Object
Length (cm)
Width (cm)
Area (cm2 )
Name
……………………………….……………………………………
If you have time, measure some larger rectangular areas in
square metres. Write the objects and areas on the back of
this sheet.